Badminton moves World Championships to avoid Tokyo Olympics & Paralympics clash
Last updated on .From the section Badminton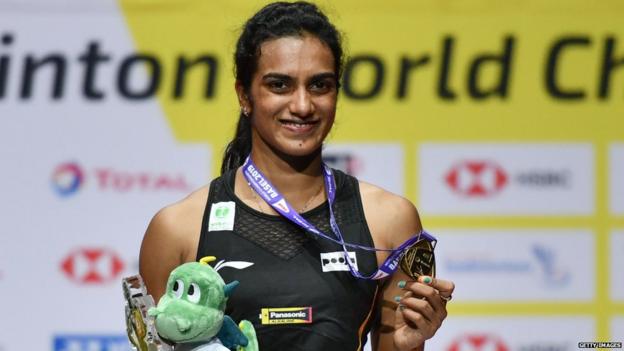 The 2021 badminton World Championships will start in late November next year to avoid a clash with the rescheduled Tokyo Olympics and Paralympics, both postponed from this year because of the coronavirus pandemic.
The Olympics will take place from 23 July to 8 August in 2021 and the Paralympics from 24 August to 5 September.
A Badminton World Federation (BWF) statement said moving its World Championships allowed "players to have a clear focus for 2021".
The tournament was supposed to take place in August 2021 but will now take place from 29 November to 5 December in Huelva, Spain.
"The move allows both the Olympic badminton competition and the World Championships to be conducted with equal fairness for everyone," said BWF president Poul-Erik Hoyer.
The BWF said it would announce the qualifying process for next year's Olympic Games, Paralympic Games and World Championships in due course.