Kirsty Gilmour: Scot loses final at Badminton's Russian Open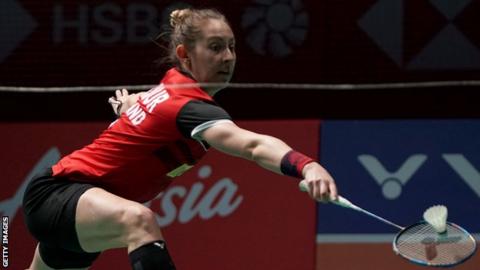 Scotland's Kirsty Gilmour has been beaten in the final of the Russian Open in Vladivostock.
The 25-year-old top seed looked on course for victory after a strong win in the first game but lost out to Pai Yu Po 9-21 21-19 21-19.
The Taiwanese player, who beat Gilmour in the 2015 US Grand Prix final, was the seventh seed.
Gilmour, a three-time European silver medallist, posted on social media: "Another tough day at the office."