European Mixed Team Badminton Championships: England knocked out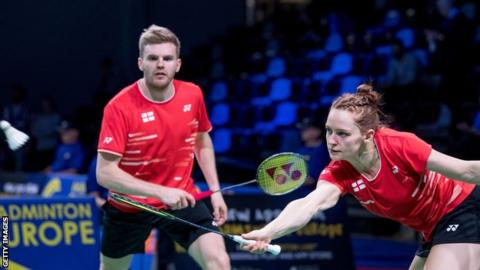 England were knocked out of the European Mixed Team Badminton Championships in the group stage for the first time in 15 years.
They lost 3-2 to Germany despite Marcus Ellis and Lauren Smith giving England the early lead in Copenhagen, Denmark.
England had lost 3-2 to Russia but beat Ireland 5-0 on Thursday.
It is the first time England have not won a medal at the biennial event since 2004, having claimed bronze at the last edition in 2017.
Germany will play Russia in the semi-finals, while defending champions Denmark will play France or the Netherlands.
Denmark have won the tournament on 16 occasions while England have won it five times, most recently in 1984.