Keith Russell becomes Badminton Scotland's interim chief executive
Last updated on .From the section Badminton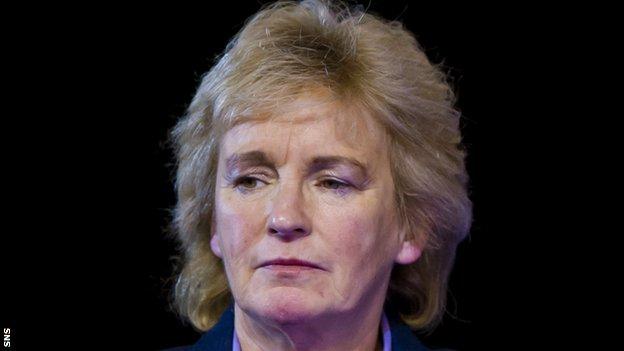 Keith Russell has been appointed Badminton Scotland's interim CEO a month after winning an unfair dismissal claim against Scottish Rugby.
The SRU were ruled to have unfairly sacked Russell from his post as director of domestic rugby.
An experienced sports administrator, he has previously worked for Stirling Council, Glasgow Life and Snowsport Scotland.
He replaces Anne Smillie, who was chief executive for 28 years.
She had been the longest-serving CEO in British sport before stepping down last month.
Russell helped steer Glasgow Life through the bid processes for the 2014 Commonwealth Games and the World Badminton Championship, which came to the city three years later.
The father of Scotland rugby international Finn Russell, he joined the SRU in 2015, leaving his post last year.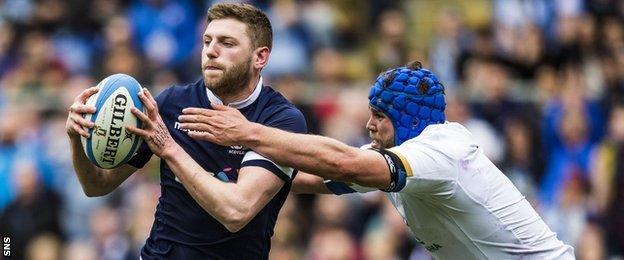 After winning his case against the governing body, he described Scottish Rugby as "toxic" and lacking in strategy.
Most recently, he has held the position of interim chief executive at Snowsport Scotland, which is awaiting the arrival of its new CEO from New Zealand.
Russell, a former Scottish junior badminton international, said: "I am delighted to have the opportunity to work with Badminton Scotland.
"It is a sport that I have had a very long personal and professional relationship with and I am looking forward to progressing a range of immediate and longer-term matters.
"Badminton is a sport that has huge potential in Scotland and great people that are passionate about the sport."
Chairperson Ronnie Conway believes Russell's sporting experience will be of great benefit to Badminton Scotland.
"Life goes on and we are facing some urgent challenges and decisions at Badminton Scotland," he said.
"We are delighted to have obtained the services of such a prominent and highly regarded figure with strong connections to our sport."