Badminton chiefs shelve skirts ruling
Last updated on .From the section Badminton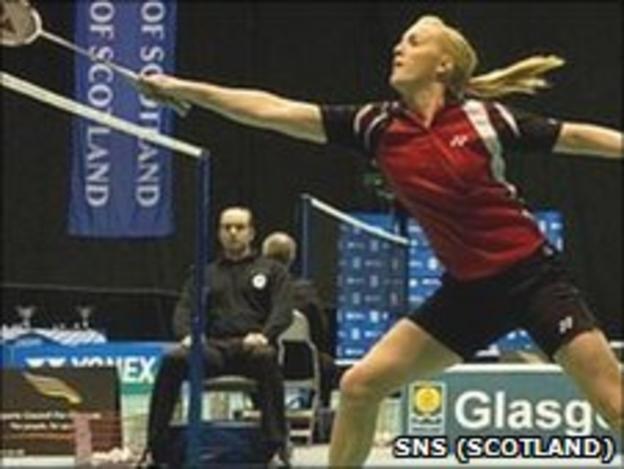 Badminton's governing body has shelved a controversial new rule that would force women players to wear skirts or dresses during competitions.
The Badminton World Federation (BWF) had wanted to introduce the new dress code to "glamorise" the sport.
But some women players, including Scotland's Imogen Bankier, have attacked the decision. Bankier called the plan "sexist".
The BWF now says it will not introduce the new rule, pending a general review.
In a statement, the BWF said: "The Badminton World Federation have accepted a recommendation from the Women In Badminton committee to further study on the general clothing regulations and thereby not to introduce the regulations as currently drafted regarding the mandatory use of skirts or dresses."
Former world champion Nora Perry, who represents Women In Badminton on the BWF council, said: "It is still our intention to focus on a better presentation of the game, but we will like to broaden the scope to include both men and women, and the feedback will also include views from various stakeholders such as the clothing manufacturers."
The Athletes Commission which represents the interests of the sport's players had also objected to the proposed new rules, which were scheduled to come into force on 1 June.
Women wearing shorts on court after that date could have been fined by the BWF.
Speaking earlier this month, Bankier - who is ranked 20th in the world - said: "I understand what they are trying to do - make it more appealing to spectators and the media.
"I don't think women wearing skirts is going to make it more aesthetically pleasing.
"If people want to see women in skirts they will go elsewhere - they won't go to watch badminton."
The proposed new dress code had attracted particular criticism from Muslim countries.