Barry Fudge: British Athletics' head of endurance steps down
Last updated on .From the section Athletics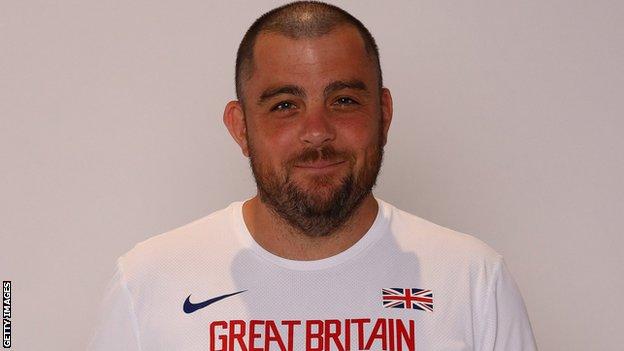 British Athletics' head of endurance Barry Fudge will leave the organisation at the end of June.
"The time is right for me to move on and I am looking forward to watching our athletes progress and succeed at future championships," Fudge said.
"I'm looking forward to taking a break and working on some exciting new projects."
Fudge was the point of contact between UK Athletics and the Nike Oregon Project, which was run by Alberto Salazar before he was banned for breaching anti-doping rules.
Fudge has never been accused of any wrongdoing while Farah, who left the Nike Oregon Project in 2017, has never failed a drugs test or been accused of doping.
Salazar has denied any wrongdoing.
Analysis
Mark Daly, BBC Panorama
From the moment Salazar was found guilty of doping violations and banned from the sport in October 2019, Fudge's position was in jeopardy.
Fudge had been one of the loudest supporters of Salazar and his Nike Oregon Project.
He was UK Athletics' main point of contact with Farah, and both men refused to distance themselves from Salazar's Nike Oregon Project after a 2015 Panorama investigation revealed doping claims against the now disgraced coach.
Fudge's role came under fresh scrutiny in February this year.
In another Panorama investigation, it was revealed that Farah changed his account to anti-doping investigators about his controversial L-carnitine injections before the 2014 London Marathon. He claimed he'd forgotten he'd taken it, while Fudge initially failed to disclose he had personally flown to collect the legal supplement from a pharmacy contact in Switzerland, as directed by Salazar. No rules were broken, but ethical questions were raised by senior figures in the sport.
With new UKA chief executive Joanna Coates desperate to steady the ship following a variety of athletics scandals and corporate missteps, it seemed a matter of time before Fudge would finally exit stage left.