Scottish Athletics explores Great Britain breakaway at European events
Last updated on .From the section Athletics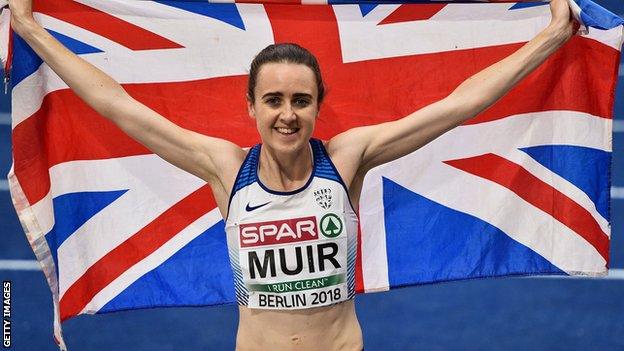 Scottish Athletics is exploring the possibility of competing independently at European level.
The national body has written to European Athletics enquiring about home nations entering teams individually instead of as part of a British team.
It is not thought any proposal would impact at world or Olympic level.
"This has been a topic of discussion by home nations and UK Athletics for the past 18 months or so," said Scottish Athletics chief executive Mark Munro.
"We recently launched our new strategy document entitled Building a Culture of Success. Enshrined within that document is a principle to try and create more opportunities for Scottish athletes to compete as Scotland at European level.
"Our chair, Ian Beattie, and I attended the European Athletics Convention in Lausanne recently and in writing to thank them we asked if the possibility could be explored for Scotland - and England, Wales and Northern Ireland - to compete at the likes of the Euro Cross Country Champs (every year) and the European Champs (indoors and outdoors, every two years).
"The landscape in sport is always changing and there are other models in British sport of Scotland competing at European level and then contributing athletes/players to GB teams - so we will look at how that framework applies, too."