Athletics World Cup: Eight nations to compete at London Stadium
Last updated on .From the section Athletics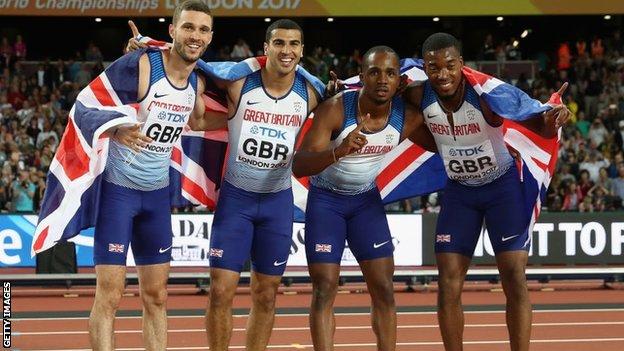 A new Athletics World Cup will take place in London this summer, with eight top nations competing.
The inaugural competition is scheduled for 14 and 15 July - the same weekend as football's World Cup final in Russia and the Wimbledon tennis finals.
Britain and the United States will take part, along with South Africa, Poland, France, China, Germany and Jamaica.
One male and one female athlete from each nation will compete in all field and track events up to 1500m.
The countries will be competing for prize money of $2m (£1.42m) over two evening sessions at London Stadium.
To mark 100 years since British women were given the right to vote, the first edition of the event will see all nations select a female athlete as team captain.
Sell-out crowds expected
UK Athletics chief executive Niels de Vos told BBC Sport he expects the meeting to sell out with crowds of about 55,000 on both days.
"People love medals, flags, countries and that is what they will get. Every event is a medal event," he said.
He said prize money - largely funded through ticket sales - would be split between teams with $450,000 (£320,000) going to the winners, down to $100,000 (£71,000) for eighth place, with about 45 athletes per team.
"If you were to finish eighth and it was divided by people in your team, that would still be roughly twice what you would get in a Diamond League event, so it will be attractive to the athletes and the federations," said De Vos.
The previously announced athletics competition 'The Meet' has now been cancelled, but its concept of Great Britain competing solely against the United States could be reconsidered in 2019.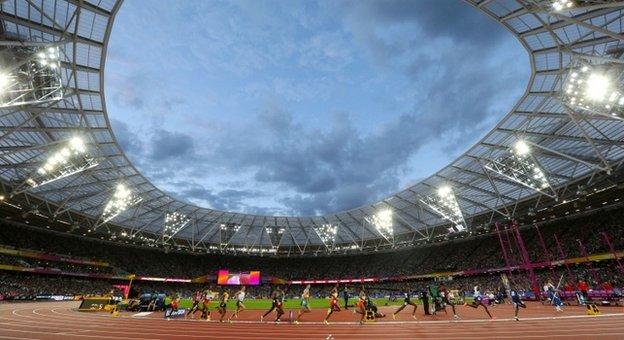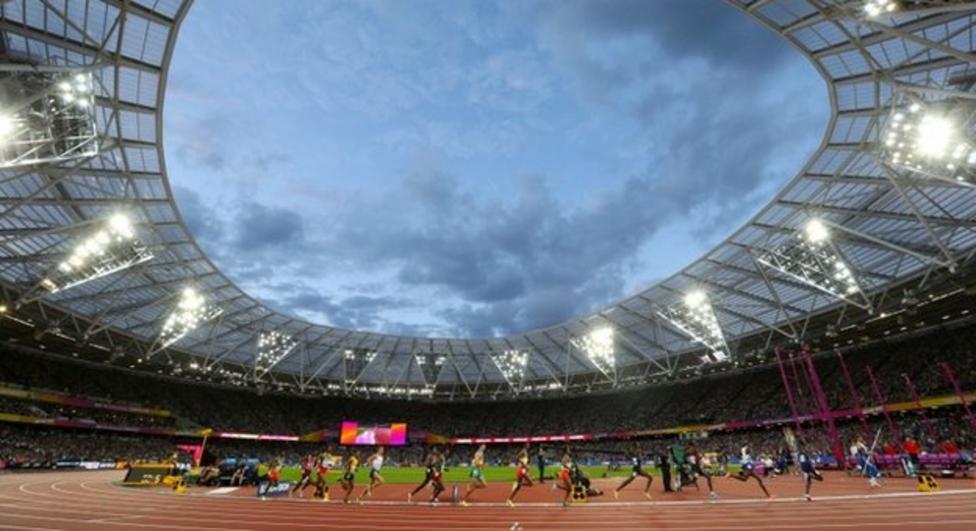 'Great bit of timing'
Despite being on the same weekend as two major sporting events, De Vos believes the new competition will still prove popular.
"I don't feel concerned by it. It's in the evening so will be after those two other events. I think it's an asset as people will have World Cup fever anyway," he said.
"Experts in the marketplace see it as a great piece of timing. We are big enough to still cut through.
"From a global perspective, there is a lot of interest from people following one event to another, and there actually won't be a clash for people who want to go to the stadium."
It is anticipated the Athletics World Cup will become a permanent fixture, although is unlikely to be held annually.
"We have the best athletics stadium in the world and I'm delighted London has been given the opportunity to do it," said De Vos.
"It's a global event and has the potential to be hosted again in different parts of the world."
Weekend of sport - 14 & 15 July (all times GMT)
Saturday: 14:00
Wimbledon women's final;
15:00
Fifa World Cup third place play-off;
19:00
Athletics World Cup
Sunday: 14:00
Wimbledon men's final;
16:00
Fifa World Cup final;
19:00
Athletics World Cup