World Athletics 2017: No evidence of Ed Warner's corruption claims - IAAF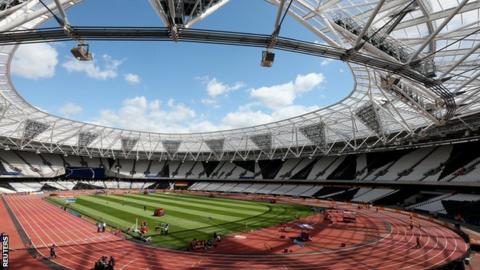 Claims that the 2017 World Athletics Championships bidding process was corrupt will not be investigated further, the IAAF has said.
London will stage the event but in January UK Athletics chairman Ed Warner said a "senior person with the IAAF" had told him about Qatari bribes being offered during the bid process in 2011.
Warner told athletics' world governing body that Lord Coe was the source.
Coe denies the claims and the IAAF says there is not "sufficient evidence".
Coe - now IAAF president - says he has no recollection of hearing a rumour - or communicating one - that representatives of the Doha bid were offering "brown envelopes" of cash to IAAF council members in return for Qatari support, on the night before the bid.
Warner headed the bid team that won the 2017 vote in November 2011. Qatari capital Doha was subsequently named as host for the 2019 event in November 2014. Qatar has denied any wrongdoing in either bid.
Following Warner's claims to BBC Radio 5 live's Sportsweek programme, he gave the IAAF the names of three people he claimed were present when Coe told him of Qatari wrongdoing and the body's ethics board made contact with those named and all members of the IAAF Council at the time.
In a statement, the ethics board said: "To date, none of the respondents have had any relevant evidence corroborative of Mr Warner's recollection or relevant to the alleged factual matters the subject of the purported rumour."
Warner claimed that on the morning of the bid, the London delegation were told "we were behind because the Qataris had promised to pay the $7.2m (£5m) prize money, which otherwise the IAAF would have had to pay".
Coe, who spent eight years as vice-president of the IAAF, became president in August 2015.
In January, a report claimed "corruption was embedded" in the organisation but its author, Dick Pound, backed Coe, stating he "can't think of anyone better" to lead it.
A French criminal investigation into Coe's predecessor Lamine Diack and other leading IAAF officials is looking at whether there was any financial wrongdoing in bids for seven World Athletics Championships from 2009 onwards.