Paul Pollock fourth in Great South Run in Portsmouth as Chris Thompson wins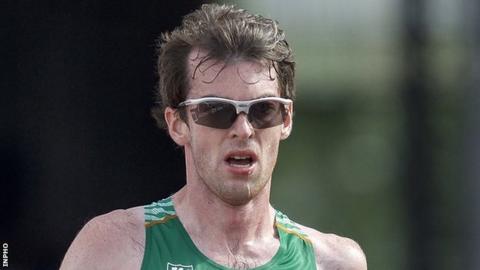 Northern Ireland's top distance runner Paul Pollock finished fourth in Sunday's Great South Run in Portsmouth.
Pollock's time of 48 minutes and 21 seconds for the 10-mile event left him 58 seconds behind 2010 European 10,000m silver medallist Chris Thompson.
Andy Vernon was 46 seconds behind Thompson with another Englishman Matt Sharp three seconds ahead of Pollock.
Pollock, 30, competed in the Olympic Marathon in Rio where he finished a creditable 32nd.