Long Jump: Greg Rutherford record deemed legal
Last updated on .From the section Athletics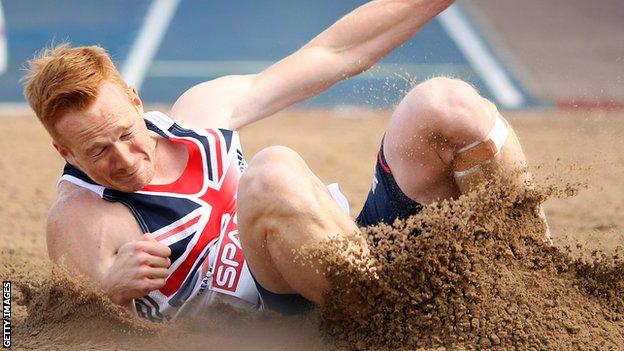 Greg Rutherford's British long jump record of 8.51m has been ratified.
The Olympic gold medallist set the mark in San Diego in April but Chris Tomlinson, who shared the previous record of 8.35m with his rival, questioned its legitimacy.
"Having considered all the available evidence the technical advisory group recommends the record be ratified," said a UK Athletics statement.
USA Track and Field had already verified the effort.
The panel that ratified the jump was made up of four IAAF-level officials.
They contacted the meeting director as part of their investigation and also analysed the scorecard and wind speed measurements.
Tomlinson claimed video and photographic evidence showed Rutherford's jump was illegal, but the panel thought otherwise.
It ruled that the video was unofficial and the photo was "not taken directly in line with the take-off board".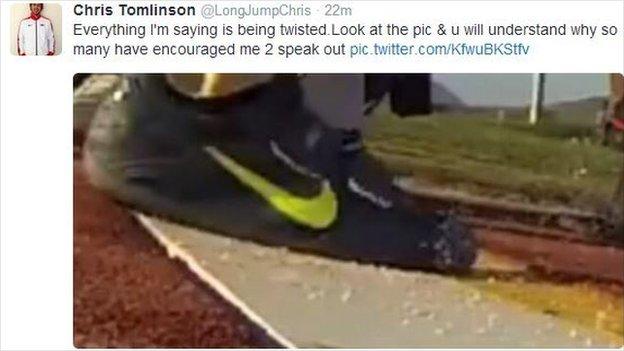 The UK Athletics statement added: "If such evidence, including any available video evidence, is inconclusive the decision of the referee ... shall be upheld.
"In our considered opinion, the video evidence is inconclusive."