Junior 200m champion Delano Williams commits to Britain
Last updated on .From the section Athletics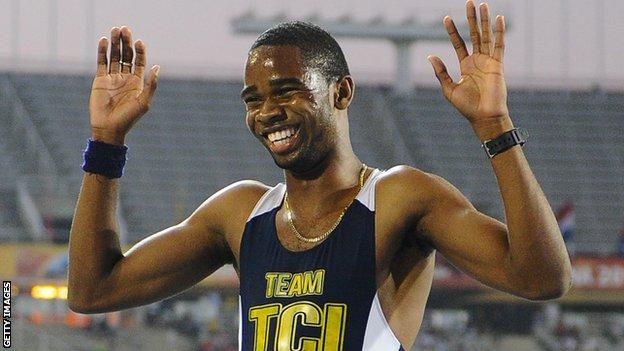 World junior 200 metres champion Delano Williams will represent Great Britain after switching allegiance from his native Turks and Caicos Islands.
Williams holds dual citizenship because the Caribbean archipelago is a British overseas territory.
His 200m personal best of 20.27 seconds, set this year, is faster than any Briton has run in five years.
Williams said: "I am very pleased that my transfer of allegiance has been confirmed and I am excited to be aiming towards a British team this summer."
He was eligible to compete for Britain at London 2012 as Turks and Caicos does not have a National Olympic committee and so cannot send a team to the Games.
He competed at the British Olympic trials last summer, but injury meant he failed to win a place on the team.
According to reports, Williams is so highly regarded that he has been asked to join Usain Bolt's Racers Track Club in Jamaica in October.