Glasgow 2014: Eilidh Child to call on Jessica Ennis experience
By Gillian Cooke
BBC Scotland
Last updated on .From the section Athletics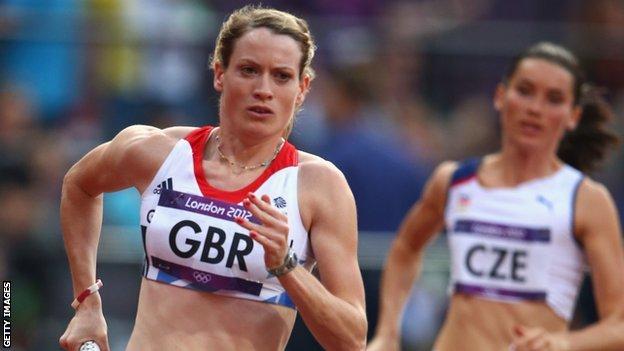 Scottish hurdler Eilidh Child has revealed she may reap the benefit of experience from Olympic golden girl Jessica Ennis-Hill ahead of Glasgow 2014.
The pair shared a flat at the London Games and, with Child's recent form putting her in the spotlight, her Olympic roommate has offered to be on hand with advice as the pressure starts to build.
Child ran a Scottish record 54.93 in only her second 400m hurdles race of the season, accelerating her to the top of the UK rankings. On Wednesday she was named in the British Athletics team due to compete at the European Team Championships at Gateshead from 22-23 June.
"The season's going to plan but I feel I've not had the perfect race yet," she said. "I can't complain, I've got a World Championships A standard and a personal best but when everything comes together I can go faster."
Child attributes her recent success to a move to Bath to train with coach Malcolm Arnold, alongside athletes such as world champion Dai Green.
"I left my job to be a full-time athlete and I'm learning a lot from my training partners and coach. It's a really good place to be, it's made a huge difference," she explained.
Child is clear on her goals for this season. She will head to the World Championships targeting a place in the final and aims to be in contention for a medal.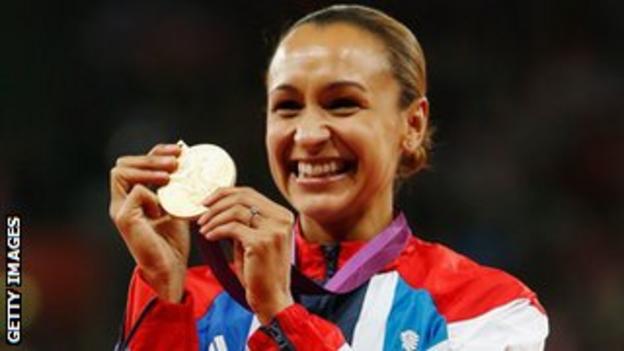 Competing indoors meant changes to training that are now paying dividends with good early-season form and a boost in confidence.
"Having a planned indoors broke up the winter and meant we brought in speed work earlier," said Child.
"The indoors gave me extra confidence coming into the outdoor season as I go into the season knowing I've run this indoors so I should run this outdoors."
Silver over 400m and relay gold at the European Indoor Championships in March proved her ability on the flat; form continued by an outdoor best this month. It's a turn of speed that puts her in the frame for a relay spot come the World Championships.
"I wanted to test the water with my flat speed, to see how I was getting on," she said. "I was delighted to get another PB in the bag and it's a foot in the door for the 4x400m team. It's always nice to finish the championships as being part of the team."
Child's performances over the barriers, and on the flat, are cementing her as a real home hope come the Commonwealth Games next year.
Ennis-Hill's offer may prove invaluable. Being able to tap into the experience of someone who knows how it feels to carry the hopes of a nation on the big stage could make all the difference.
"It's been really lovely," added Child. "She said if I do feel the pressure of Glasgow, being a home athlete and the expectation; don't hesitate to get in contact with her.
"Sharing at the Olympics I saw first-hand how she dealt with that pressure and she delivered when it mattered.
"If I do feel the nerves, feel the pressure, I'll definitely be contacting her and getting a bit of advice."