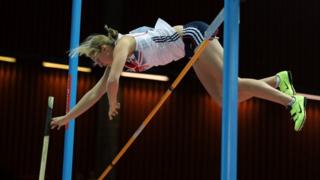 Bleasdale battles to dramatic gold
Britain's Holly Bleasdale wins pole vault gold after a dramatic jump-off at the European Indoor Athletics Championships in Gothenburg, Sweden.
The 21-year-old beat defending champion Anna Rogowska of Poland with a jump of 4.67m after they both failed to complete a height of 4.72m.
Available to UK users only.