Gateshead Stadium to host 2013 European athletics event
Last updated on .From the section Athletics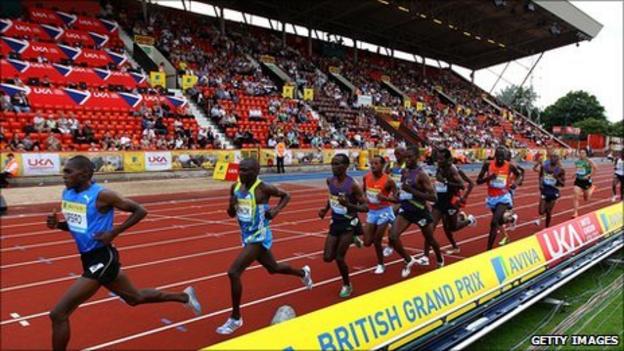 Gateshead International Stadium will host the 2013 European Team Championships, the European Athletics Council announced on Monday.
The venue, which has previously held Diamond League meetings, pipped facilities in Braunschweig, Bydgoszcz and Ostrava to host the event.
"We are very pleased to confirm Gateshead will be the hosts," European Athletics president Hansjorg Wirz said.
"We have been assured today that we can look forward to an excellent event."
Up to and including the 2010 event, Gateshead were hosts of the Diamond League Aviva British Grand Prix meeting, although poor ticket sales were blamed for the switch to Birmingham from 2011.
Meanwhile the 2011 European Team Championship event takes place in Stockholm later this month, ahead of the Birmingham and London Grand Prix events.
"Gateshead 2013 will reinforce the European Team Championships as one of the biggest athletics events in the world," UK Athletics chief executive Niels de Vos said.
"It will be the first major athletics event in Great Britain after the 2012 London Olympics.
"I am sure the event will develop, promote and foster athletics in Europe, and further raise the profile of the sport on the continent."
Gateshead Stadium is currently undergoing a £7.6m overhaul to the Tyne and Wear Stand and East Stand, where a new roof is being assembled.