Council cash concerns force Glasgow Super8 cancellation
Last updated on .From the section Athletics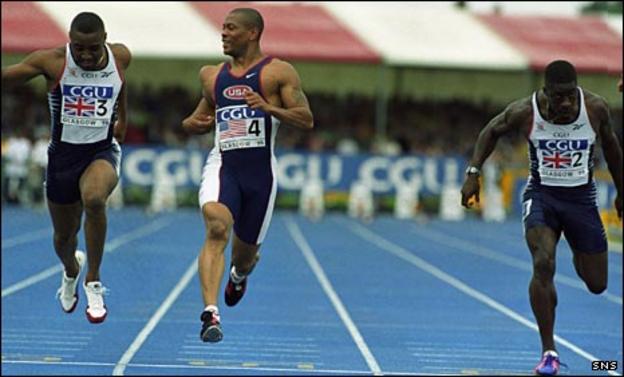 A lack of teams has forced the cancellation of the Super8 athletics competition due to be staged in Glasgow next week.
The event pitches eight teams of athletes from cities across Britain against each other.
And it had been due to take place at the Scotstoun Stadium on Thursday.
But UK Athletics said financial concerns meant a number of city councils could not guarantee their participation.
"In the current economic climate, some of the participating councils were unable to confirm their involvement in time to stage the event to the standard we have targeted and to give athletes time to plan their competition diaries," said chief executive Niels de Vos.
De Vos said discussions over the format of the competition for future seasons would take place later this summer.
"There continues to be a high uptake for the concept and we look forward to making an announcement on future plans very soon," he added.
The Super8 was launched in Cardiff in 2009, but the inaugural event was overshadowed by a sponsorship row that led to the withdrawal of Kelly Sotherton, Hannah England and Greg Rutherford.