Belfast archer Patrick Huston sets British record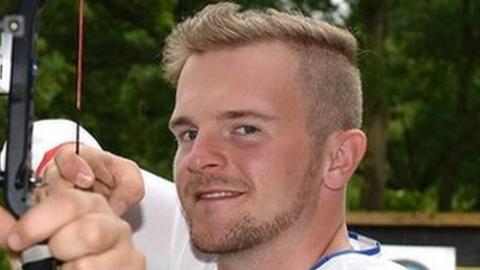 Northern Ireland archer Patrick Huston has set a new British record for the 70-metre round at first stage of the Archery GB National Tour.
Huston, 22, shot 687 to break the record set by Simon Terry eight years ago at the London Olympics.
The Belfast archer is seeking to win his fourth consecutive national tour final.
Huston won a bronze medal at last year's World Championships in Mexico with team-mate Naomi Folkard.
In breaking the record Huston also qualified top at the first stage of the tournament.
The Briton, who reached the last 32 at the Rio Olympics, was in fine form and delighted in a "fantastic" day of shooting.