Buffalo Bills v Indianapolis Colts: NFL match goes ahead during blizzard
Last updated on .From the section American football
If you thought the snow was bad in the UK on Sunday, spare a thought for the players and fans of NFL teams the Buffalo Bills and the Indianapolis Colts.
Their match - at New Era Field in New York - took place in a blizzard, which caused players to skid and slide throughout.
On the eve of the match, the Bills had asked fans to come to the stadium to help shovel snow, but the weather worsened during Sunday's game.
The Bills supporters who did brave the conditions went home happy - their team won 13-7 in overtime.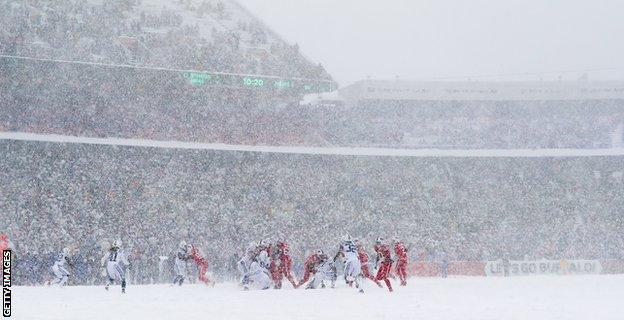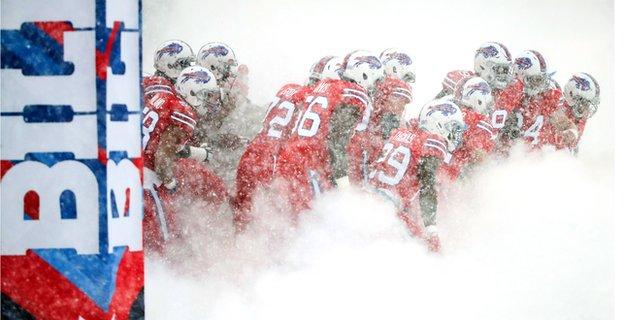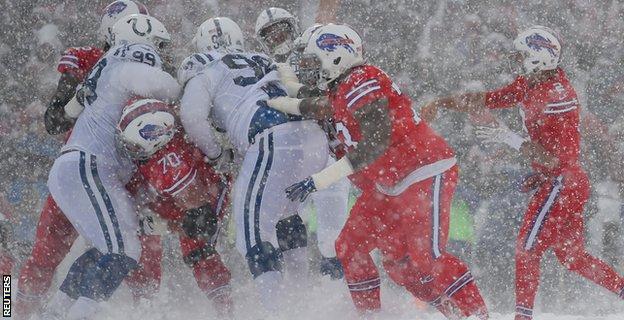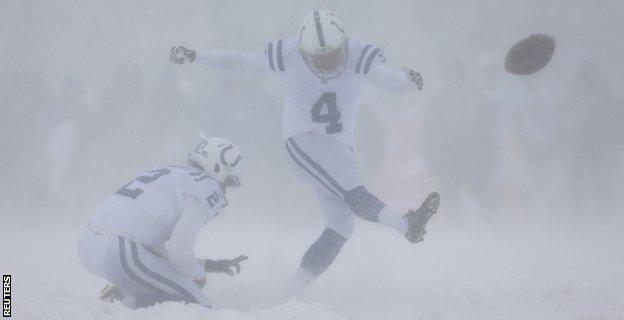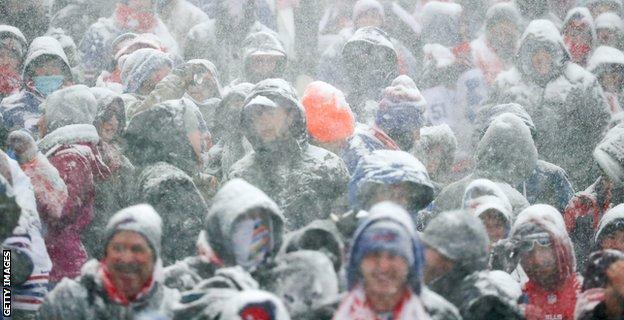 And there was a creative fan in the stands, too...