The karate world champ-turned singer and four more celebrities with a sporting past
Last updated on .From the section Sport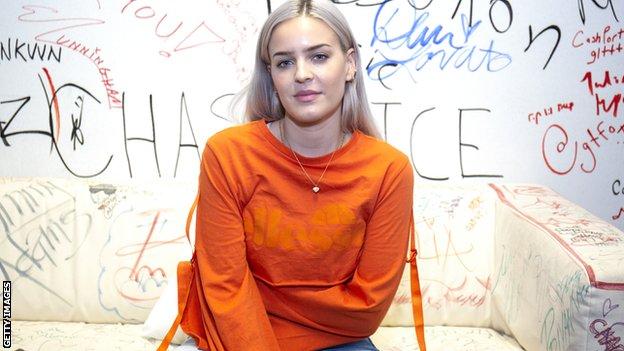 Some people can kick a ball the length of a football pitch with pinpoint accuracy. Others can paint a masterpiece. Some people can juggle and others can down a pint in three seconds flat.
We obviously don't condone drinking to excess, but we do appreciate talented individuals when we see them.
So when someone reaches the pinnacle of not one but two vocations, it's all the more impressive.
Prior to her career as a platinum selling artist, British pop star Anne-Marie was a three-time world champion in karate.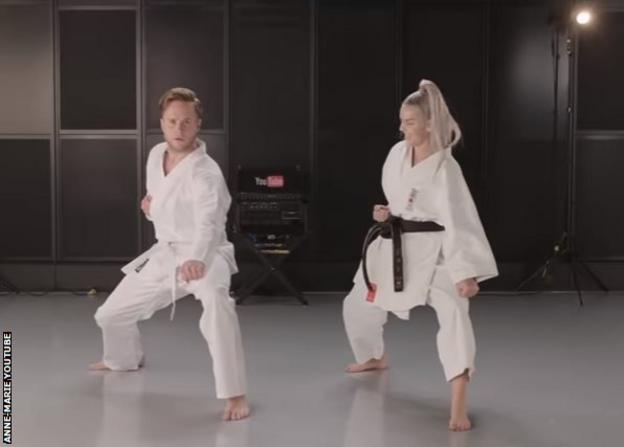 Having been asked (multiple times) to perform some of her black-belt moves during interviews, the Essex-born singer decided to create a series of videos of her teaching various celebs how to defend themselves.
Olly Murs, The Vamps and radio DJ Roman Kemp have so far tried their hand with mixed results.
It got us thinking about other celebs with a sporting past.
For example, did you know that dancehall artist Sean Paul (who coincidentally collaborated with Anne-Marie on 2016 Christmas number one "Rockabye" with Clean Bandit) was on the Jamaican national water polo team between the ages of 13 and 21.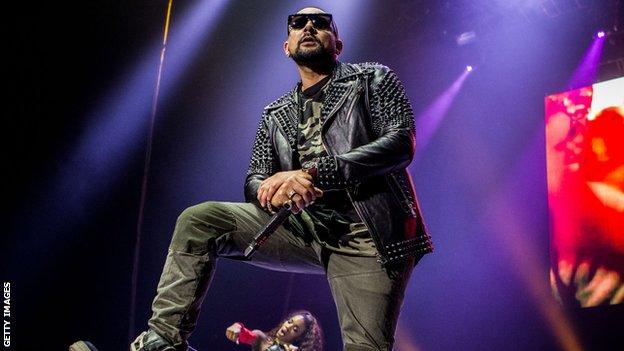 He followed in his father and grandfather's footsteps who were also members of the national team - meanwhile, his mother was once Jamaica's 100-metre butterfly champion.
Still a strong swimmer, Sean Paul once participated in Kingston's Cross the Harbour event, a two-and-a-half-mile race in the nation's capital.
Another "before they were famous" martial arts master of the celeb world was Cuckoo and Twilight actor Taylor Lautner.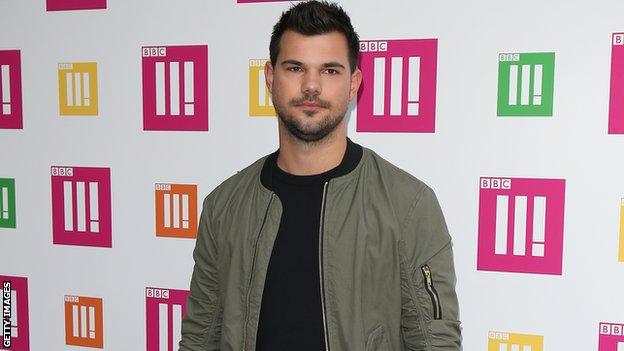 After taking up the discipline at the age of six, Lautner quickly progressed and was entering national competitions within a year.
Lautner trained with the founder of Xtreme Martial Arts (and, for a short while, the blue Power Ranger) Michael Chaturantabut for several years.
He earned his black belt by the age of eight, and won several junior world championships.
Don't mess with him.
Kaley Cuoco, who plays Penny, the streetwise-if-a-little-ditzy waitress in American sitcom The Big Bang Theory, is also an accomplished sportswoman.
She uses an alias to compete in show jumping competitions in order to evade the paparazzi.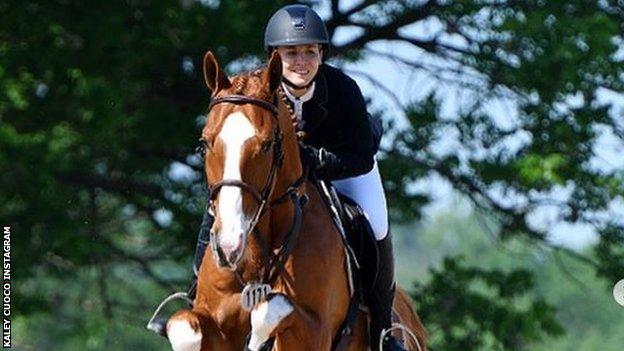 Cuoco owns six horses and says that despite the fake name, she is finding staying under the radar tricky.
"The problem is in the horse world, a lot of people know what horses you ride and the names of them. My horses are becoming a little more famous than I am."
Along with her husband, fellow rider Karl Cook, Cuoco breeds and trains horses.
In January, she told riding magazine Sidelines: "I want to be known as a good and respectful rider who adores her horses and adores the sport. And if then they realise, 'Oh, she's on that TV show,' that's cool, too."
Now, cast your minds back to 1990 - or if you weren't born then, just imagine people "voguing" in shell suits to dance music.
Meanwhile, the Commonwealth Games were taking place in Auckland, New Zealand and a young diver steps up to the board to compete for England.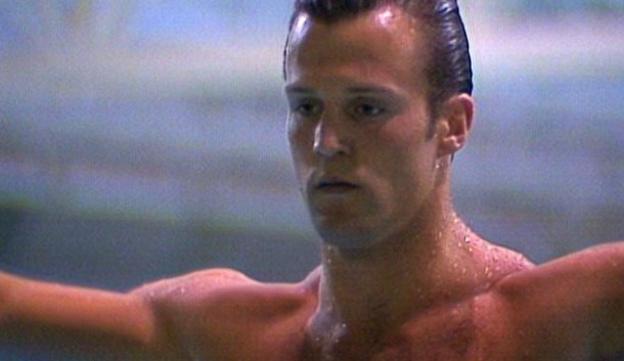 That young man's name was Jason Statham.
Yes, before he was the Hollywood action man from the Fast and Furious films, Mr Huntington-Whiteley used to don the Speedos and gracefully dive into a pool.
He put in a modest performance, finishing eighth in the 1m springboard, 11th in the 3m springboard and 10th in the 10m platform.