Jack Robertson 'carefully chose' words in Wada 'betrayal' accusation
Last updated on .From the section Sport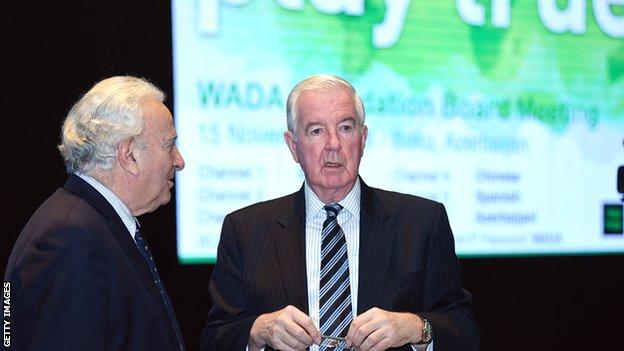 Former World Anti-Doping Agency chief investigator Jack Robertson says he "carefully chose" his words when he accused the organisation of "betraying clean athletes".
Wada refuted his claims, calling them "old and baseless allegations".
But he said: "I stand by what I wrote."
In a statement on Saturday, Robertson added: "In the absence of true leadership and in the presence of autocratic rule, someone has to speak on behalf of clean athletes.
"My words were carefully chosen and they were neither baseless nor merely allegations. They were factual, based on my time leading the investigation into Russian doping."
Robertson, who left his role in January 2016, previously said Wada had "fatally failed in its mission to safeguard the world anti-doping code" and criticised its British president, Sir Craig Reedie.
Wada responded by saying his words were part of "an orchestrated, politically motivated campaign against Wada and our president".
In his latest statement, Robertson, who helped bring down cycling drugs cheat Lance Armstrong, said: "Wada's president and director general have prioritised perception over substance and politics over principal.
"This leadership pays attention to opinion polls and sidesteps legitimate criticisms, rather than listening to their constituency - clean athletes and global anti-doping advocates.
"They have catered to the desires of the International Olympic Committee and the international sport federations, which urged leniency for Russia in the wake of the most egregious doping scandal in sports history."
After a board meeting in Baku, the Azerbaijani capital, this week Wada said it would take on a number of new recommendations.
They included appointing an independent president and vice-president, the formation of a new nominations committee and the formation of an independent ethics board.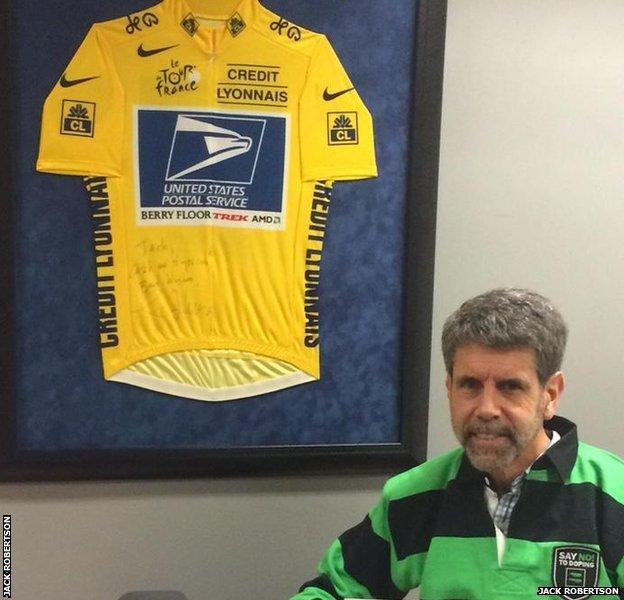 'Time to stop shooting the messenger'
Robertson's initial claims on Thursday came after several criticisms of Wada's approach and culture over the past month.
Canadian former Olympic cross-country skiing champion Beckie Scott told BBC Sport she was "treated with disrespect" when she opposed Russian reinstatement at a meeting.
"Wada's hard-earned reputation, achieved in its first decade, is now in a shambles because of the actions of Wada's current leadership," Robertson said on Saturday.
"And yet the Wada executive board continues to give its president and director general a vote of confidence. If not mishandling of the most egregious doping scandal in sports history, what does it take to earn a vote of no confidence?
"Despite Wada's fabricated claims of hidden agendas, politics is not the reformers' motivation, a level playing field is. Maybe it's finally time to stop shooting the messenger."
Robertson ended his latest statement by backing the athletes - including British Olympic cycling champion Callum Skinner - calling for an independent Wada.
"On behalf of clean athletes, it angers me to see Wada arrogantly, dismissively and continually ignore those athletes' voices calling for an improved, reformed Wada," he said.
"It further saddens me to see a once respected agency become the embodiment of what it was created to fix.
"Since Wada's president and director general refuse to listen and continue to sully the agency's already tattered reputation, I lend my name wholeheartedly and proudly to those calling for the resignation of Wada's president and direct general."
On Saturday, Wada reiterated their statement to BBC Sport and made no further comment.