Jack Robertson says Wada has 'betrayed clean athletes'
Last updated on .From the section Sport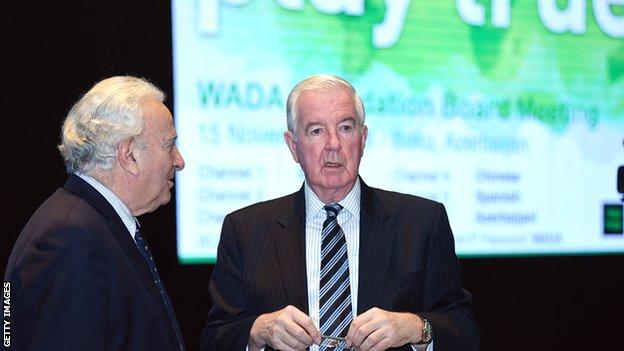 The World Anti-Doping Agency has "betrayed clean athletes", according to one of its former investigators.
American Jack Robertson, Wada's chief investigator until January 2016, claims the organisation's current administration "forever tarnished its reputation" by lifting Russia's ban after a state-sponsored doping scandal.
He also said it had "fatally failed in its mission to safeguard the world anti-doping code" and criticised president Sir Craig Reedie.
Robertson, who also helped bring down cycling drugs cheat Lance Armstrong, said: "The lone bright spot is that Wada's unwillingness to protect clean sport is now so obvious that clean athletes are being pushed to take up arms, so to speak, and push for change."
Wada said: "These are old and baseless allegations that we've commented on many times before and are part of an orchestrated, politically motivated campaign against Wada and our president."
After a board meeting in Baku, Wada said it would take on a number of new recommendations.
They included appointing an independent president and vice-president, the formation of a new nominations committee and the formation of an independent ethics board.
Robertson the latest critic of Wada
Robertson's claims come after several criticisms of Wada's approach and culture in the past month.
Canadian former Olympic cross-country skiing champion Beckie Scott told BBC Sport she was "treated with disrespect" when she opposed Russian reinstatement at a meeting.
Wada said it appointed an external firm to review executive committee meeting transcripts and minutes, a move which was described as "insufficient on numerous levels" by Ed Moses, a former Olympic champion and chairman of the US Anti-Doping Agency.
Wada has since said it would open a "second phase" of its independent review into bullying allegations.
But its executive committee rejected Moses' calls for a wider investigation into its culture.
The Movement for Fairer Cycling said last month Reedie should quit and criticised the way Wada handled Chris Froome's asthma drug case, which it said was "devastating" for cycling's credibility.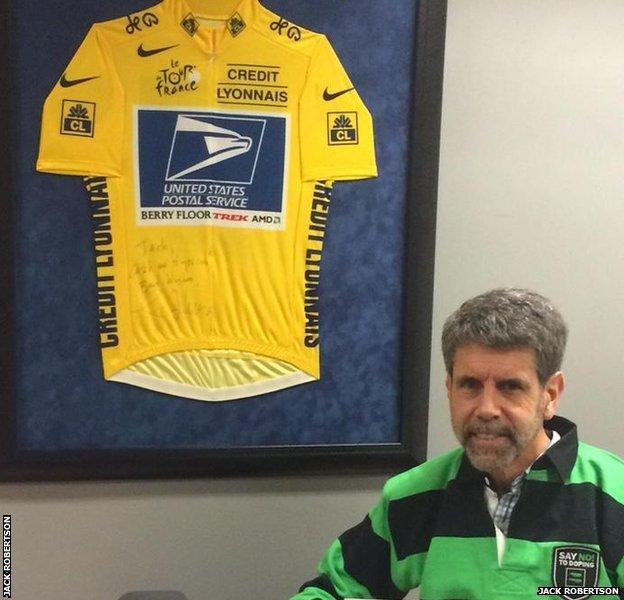 'The time for change is now'
Robertson also said athletes had to rise up after being treated like "naive children" by Wada.
He said: "To those athletes, I say: Wada does not care. If Wada were serious about listening to you, would they currently be considering changing the Wada presidency requirements which would prevent an athlete advocate from seeking the office?
"The current leaders had their opportunities to do the right thing and failed, repeatedly. Athletes, the power to reclaim your sports rests in you and the time for change is now."
After reading Robertson's claims, British Olympic cycling champion Callum Skinner said: "Well this is damning, will they listen?"