LeBron James, Drake, Kim Kardashian, Lionel Messi: Who's more popular on social media?
Last updated on .From the section Sport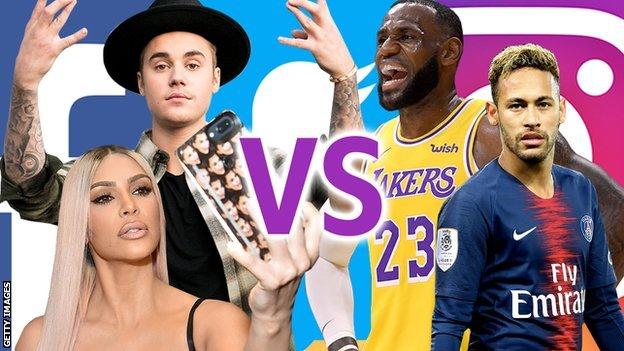 We use it everyday. Some more than others. But hey, this isn't a place of judgement... you do you.
Of course we are talking about social media.
But in the online world of likes, follows and favourites, who's a bigger deal - celebrities or athletes?
Think you know? Get ready to test your knowledge and tell us who the REAL influencers are...