Doping in sport: Import of anabolic steroids 'must be made illegal'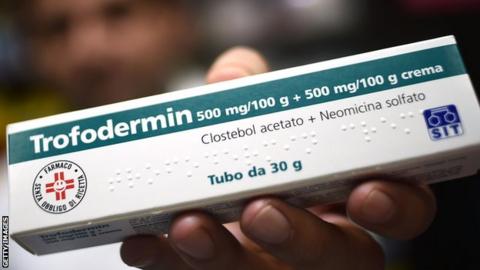 The abuse of anabolic steroids has spread beyond elite sport and importing the substances should be banned, UK Anti-Doping (Ukad) has said.
Ukad believes there has been a 35% rise in steroids arriving from China, India and eastern Europe in the past year.
The body also believes performance-enhancing drugs are being commonly used by amateur athletes and gym users.
"The pursuit of the body beautiful means steroid use is increasing amongst younger men," Ukad said.
Ukad will present its case to the government's drugs policy advisors at a hearing in London on Tuesday.
A BBC State of Sport survey found in March that more than a third (35%) of amateur sports people questioned said they personally knew someone who has doped.
Around 8% of those asked said they had taken steroids, while 49% thought performance-enhancing drugs were "easily available" among people who play sports regularly.
"Steroids are now so widespread that they aren't just the preserve of the sporting community anymore," added Ukad director of operations Pat Myhill.
"There are significant harms associated with their use, including heart disease and liver damage, as well as those related to mental health, including aggression and depression."
Ukad says anabolic steroids should only be used for genuine medical reasons, and that the public should be better educated about such substances.
"We believe the importation and possession, outside of medical use, of these drugs should be made illegal, not only to protect clean sport but a young generation from the serious side effects they can cause," Myhill added.
In August, more than 30% of athletes competing at the 2011 World Championships said they had used banned substances during their careers.