2017 Island Games: Jersey government helps fund Gotland travel costs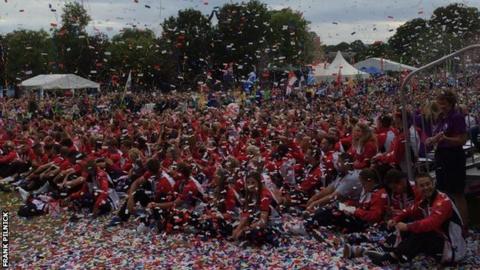 Jersey's government is to meet some of the travel costs of the island's team going to the 2017 Island Games.
A grant of £32,500 has been given to Jersey's Island Games Association for a deposit for a charter flight to take the team to Gotland in Sweden.
A number of the island's sportsmen and women have pulled out of the event, some citing the cost of travel.
It is expected to cost each competitor almost £1,400 to take part due to the drop in the value of the pound.
The new grant has mainly come from higher than expected revenues for the island's main leisure centre at Fort Regent and equates to a saving of around £300 per competitor, according to the island's Economic Development, Tourism, Sport and Culture Department.
"We are extremely grateful to department for this increased level of support, which will come as a great boost to athletes, team officials and sports associations," said Jersey Island Games Association chairman Steve Jacobs.
"With only six months left until the Games start, the news of this additional grant will provide a timely boost to the Jersey sporting community and help get the new sporting year off to a great start."