Lucy O'Sullivan: Jersey's international archer pulls out of 2017 Island Games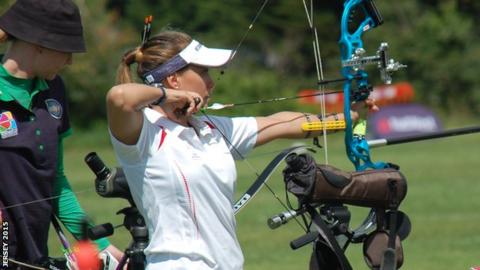 Jersey archer Lucy O'Sullivan has pulled out of the 2017 Island Games due to the cost of competing.
Next year's event is being held on the Swedish island of Gotland, but reigning champion O'Sullivan says she cannot spare the resources to take part.
"I am gutted, but I will have to pull out of the 2017 Island Games," the Great Britain international compound archer said in a statement.
"Unfortunately it is a lot of money for a non-world record status event."
O'Sullivan has won gold at the last two Island Games and is planning on competing at the 2017 World Championships in Mexico.
Other top island sportspeople have also said they are considering pulling out of the 2017 Island Games.
Zane Duquemin, who holds the Games discus and shot put records, is unsure of his schedule while tennis player Scott Clayton says he is "unlikely" to go.