Golfer, 91, hits third hole-in-one of career in Buckinghamshire
Last updated on .From the section Sport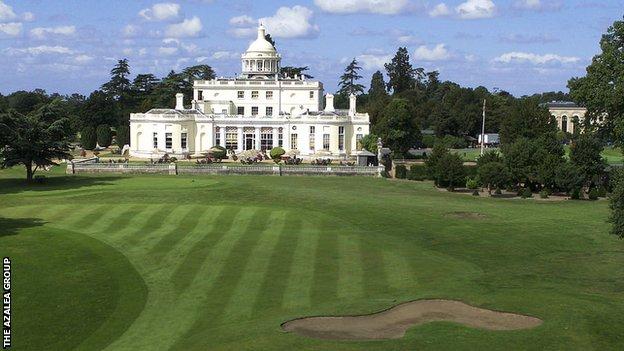 A golfer has scored a hole-in-one in Buckinghamshire at the age of 91.
John Bush, whose regular four-ball has a combined age of 358, struck on the par-three 21st of the 27-hole Stoke Park Country Club.
It is the third time he has posted a hole-in-one after recording two in his eighties.
The oldest golfer to score a hole-in-one is thought to be 103-year-old Gus Andreone, who achieved the feat in Florida in 2014.
Swiss Otto Bucher is the oldest European to register a hole-in-one, having done so in Geneva aged 99.