Women's Sport Week: BBC Sport columnists
Last updated on .From the section Sport
During Women's Sport Week 2016, BBC Sport commissioned columns from notable woman in sport. In their own words Susie Wolff, Laura Kenny, Danielle Waterman, Hannah Cockroft, Heather Knight and Karen Bradley talk about their personal challenges and breakthroughs.
Susie Wolff, former F1 test driver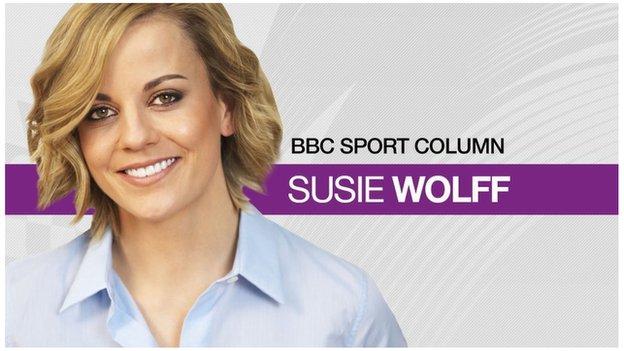 In my racing career, I only ever did one interview in which I wasn't asked about my gender. There is a huge misconception that motorsport is a male-dominated environment. It has been, but it is changing.
Everybody would always ask me 'why aren't there more women at the top level of motorsport?' It's simply a numbers game - there are not enough girls starting at a young age.
Laura Kenny (nee Trott), four-time Olympic champion cyclist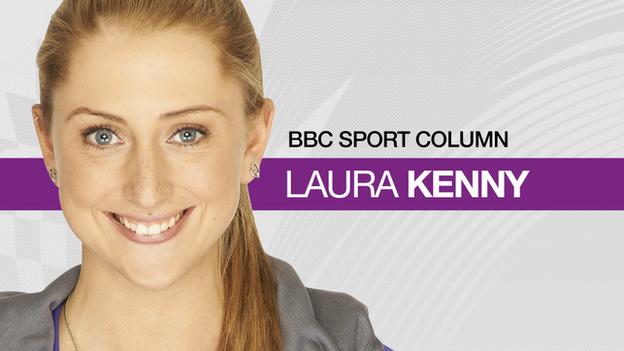 During my career, men's and women's track cycling has always been equal.
We get equal prize money and there are equal events. At the London Olympics in 2012, it was the first time both the men's and the women's track schedules were exactly the same and we had the same television air time.
But on the road the situation is a lot different, and it's here progress still needs to be made.
Hannah Cockroft, seven-time Paralympic champion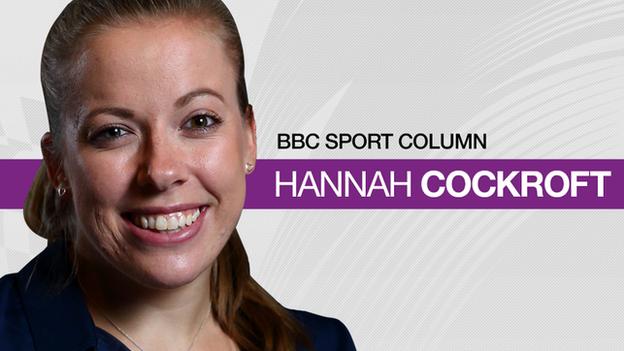 Rio proved that people are still interested in the Paralympics, and people still know my name and know what I've achieved, which is always a good sign!
Winning a Paralympic gold is now seen as equal, in terms of achievement, to an Olympic gold and our sport, our nation, has progressed so much. People now appreciate how much work goes into winning a Paralympic gold.
The Paralympics had been pitied for so long, seen as the secondary Games, but that started to change at Sydney 2000. London then became a game-changer, certainly for British perceptions at least, and Rio has pushed our sport on further. But, even though things have got better, there is still plenty of room for improvement.
Heather Knight, England cricket captain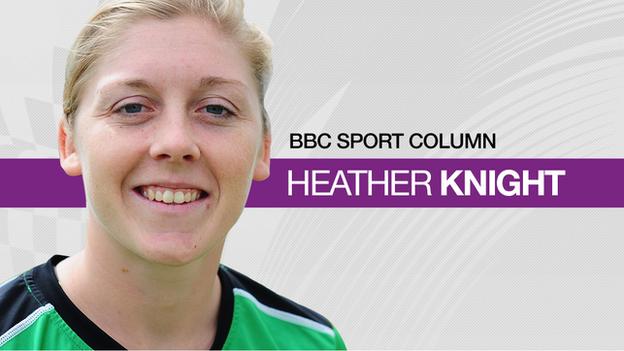 Two years ago, I found myself halfway up Mount Kilimanjaro facing, and being dwarfed by, the "Barranco Wall" - the steepest section of the ascent that literally looks like an inaccessible giant wall in front of you.
One of the group asked how on earth we were we going to make it up there without any climbing equipment? "There is a path but it's a tricky one" was the response, causing some of the group to turn a slightly paler colour!
A glance behind to see the clouds below, however, showed how far we had come and on we plodded. It feels like women's cricket globally is in a similar position to this, having come a long way, still with a long way to go - but it feels like we are just starting to crack that "Barranco Wall".
Danielle Waterman, England rugby World Cup winner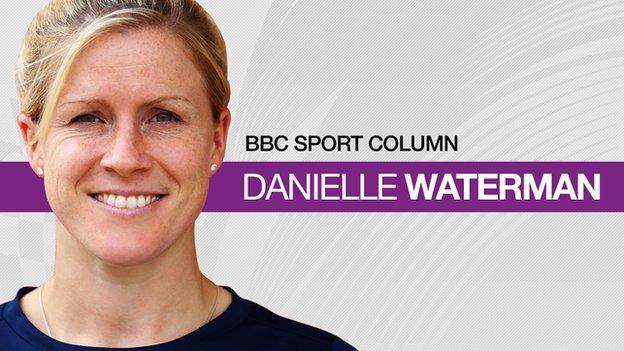 Long gone, thankfully, are the days of wearing oversized rugby shirts.
I'm only 5ft 5in and weigh just 60kg, so I'm not quite sure how I managed to play so freely in those big heavy cotton shirts, especially in the mud and rain, although it's fascinating to look back at the pictures.
Gone now, too, are the days of wearing men's rugby kit - at international level at least - and that is just fantastic.
Rugby kits have definitely improved over the years and I'm really excited that this season, for the first time in my England career, I'll be wearing kit designed specifically for women in the 15-a-side game.
Karen Bradley, Secretary of State for Culture, Media and Sport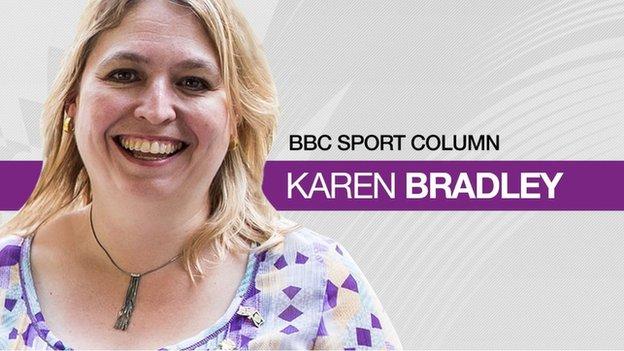 Britain's historic hockey gold at Rio 2016 was one of the unforgettable highlights of an incredible summer of sport.
Nine million people tuned in to watch Team GB's stunning win on penalties and the nail-biting final even forced the delay of BBC News at Ten.
The victory has catapulted the sport into a new league and underlined once more that women's sport is as exciting, as captivating, and as unmissable as men's.
The Rio Olympics and Paralympics showcased the outstanding talent and skill of women's sports stars from Great Britain across the world.