Guernsey awaits visit from Island Games officials after 2021 bid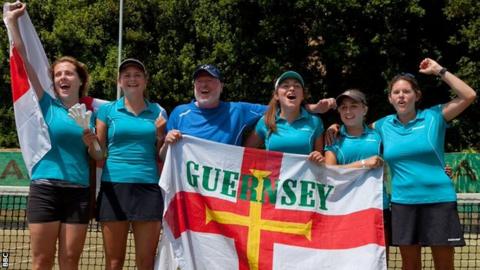 Officials from the International Island Games Association (IIGA) will visit Guernsey on Friday to inspect its suitability to host the event in 2021.
The island submitted its bid in August after the Faroe Islands pulled out of staging the Games.
If Guernsey is successful, it would become the first island to have hosted the event on three separate occasions.
"It's the first stepping stone and a very important one," said Brian Allen, Guernsey's Island Games chairman.
Allen and the island's Games Director, Jon Marley, will show IIGA delegates around the potential sports venues, with a final decision being made in July.