BBC Sport - Formula 1: The best team radio fallouts of 2015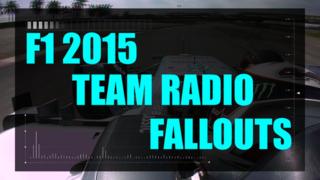 Who was top of the strops in F1 2015?
Have a listen to some of the angriest and most frustrated team radio messages broadcast throughout the 2015 Formula 1 season.
Watch the 2015 F1 season review on BBC iPlayer.
Available to UK users only.