Jersey withdraw from 2015 Jeux des Iles due to costs
Last updated on .From the section Sport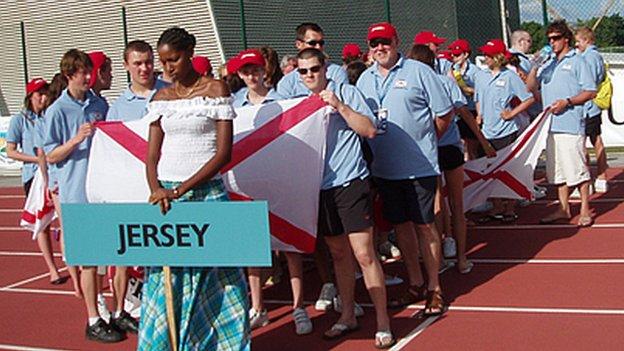 Jersey will not send a team to this year's Jeux des Iles in the Azores because of the costs involved.
It is the second successive year that Jersey have withdrawn, after
The island first sent a team to the annual youth games for islands around the world in 2004.
"We used to get help from Jeux des Iles for accommodation and transport," Jersey's team manager Hugh Raymond told BBC Radio Jersey.
Jeux des Iles
11 islands, including Jersey, the Isle of Man and Cyprus, competed in 2013.
24 islands have sent representatives to the games, which have been held annually since 1997.
"But they've now added that to the equation, so that makes it almost impossible for us to get there, unless we have some sort of fairy godfather.
"The Azores is not a very easy place to get to in flying terms.
"We'd even looked at getting a charter to go out there, but that was coming up very expensive.
"We don't have the funding that some of the other organisations have, it has to be reliant on the sports to raise the money."
But Jersey could compete next summer, when the games are due to be held in Menorca.
"We've perhaps got to look at going every other year, or raising money so we can afford for these youngsters to go," said Raymond.
"In years to come we will suffer because it had been a good jump-off point to the Island Games and other things.
"There aren't too many other competition events that we can go to that are of this calibre."