Guernsey: Andy Priaulx to race for BMW in America
Last updated on .From the section Motorsport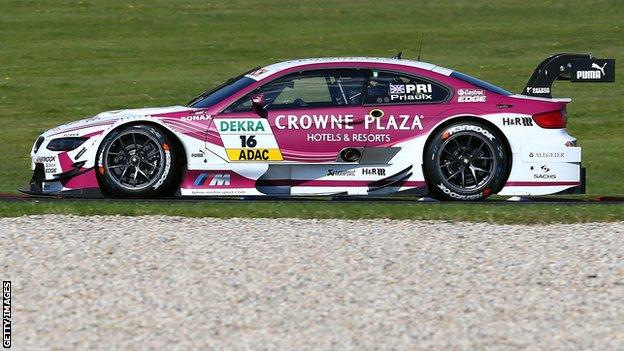 Guernsey driver Andy Priaulx will take up a new challenge when he heads to America to race for BMW Motorsport.
The 40-year-old is entering his 12th year as a works driver for the car company and will drive in the new United SportsCar Championship.
"SportsCar racing is the one for me and that is where my future lies," Priaulx told BBC Guernsey.
"In terms of my career, this is positive step. I am going at the top of my game."
The USCC is new for 2013, replacing the American Le Mans Series that BMW previously competed in.
Priaulx says SportsCar racing will "add longevity" to his career but admitted he will know when to stop racing.
He added: "To be an athlete at my age, getting paid to live my dream is still something I am very proud of.
"Everybody matures at different times, Ryan Giggs still plays at 40 but in motor racing, experience plays a big part in your performance.
"You start losing your reflexes in your mid-40s and that is when I would want to stop because it would become dangerous."