2014 Fifa World Cup: Eyes of the world upon Brazil for finals draw

By David Bond
BBC sports editor
Last updated on .From the section Sport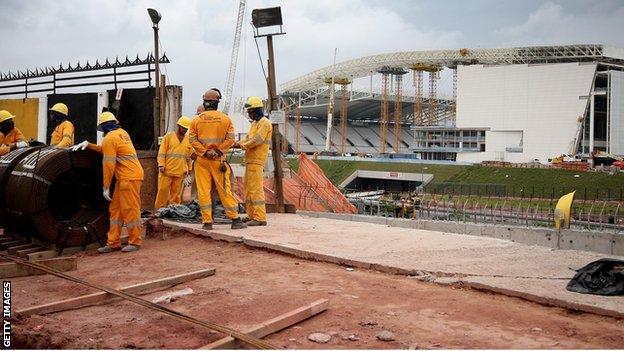 In Brazil
The eyes of the world will turn to Costa do Sauipe, a sprawling tourist resort on Brazil's Atlantic coast, for the 2014 World Cup finals draw on Friday.
It is supposed to be the moment which lights the touch-paper on one of the most enticing tournaments in the competition's long and rich history.
Having spent the last few days here - first in Rio de Janeiro and now in Bahia - it is obvious that this country will provide an unforgettable backdrop for football's showpiece event.
But Fifa's senior officials are still fending off difficult questions about delays and organisational headaches.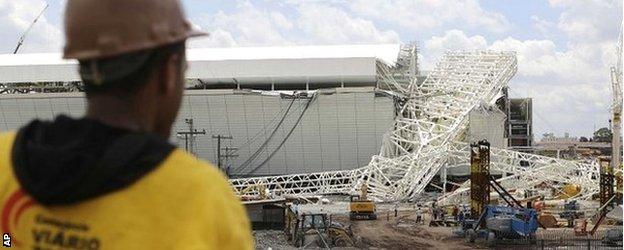 World football's governing body admitted on Tuesday that three of the 12 stadiums set to host matches next summer will miss their deadline to be ready by the end of December.
Cuiaba and Curitiba's venues will not be finished until well into the New Year.
And following the tragic crane collapse last week in Sao Paulo which killed two workers, Fifa simply do not know when that city's new stadium will be ready.
That is all the more worrying because Sao Paolo is due to host the World Cup's opening match on 12 June.
On top of that there are also serious doubts about the new stadium being built in the Amazonian city of Manaus.
Fifa president Sepp Blatter tried to play down the latest concerns, saying 99% of the stadiums are ready and that these are only minor setbacks.
But one only has to look at the latest pictures of Cuiaba and Curitiba in particular to realise there is still an awful lot of work to do.
It's not just a question of finishing the venues. They need to be tested and handed to Fifa who then adapt them further for their own very specific requirements.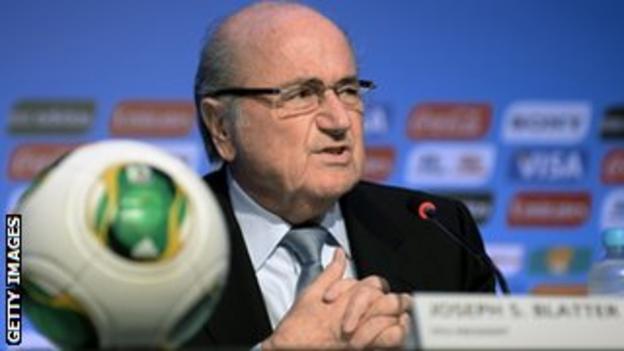 Much to Fifa's deep frustration, it is now clear that more than a quarter of the World Cup stadiums are racing to be ready in time.
Senior officials tell me privately that despite repeatedly warning the Brazilian authorities to start work earlier and take the deadlines seriously, many of their requests have been ignored.
Of course, we have been here with major events many times before. The Athens Olympics in 2004 produced more scare stories than any previous host and yet the city ended up hosting a memorable Games.
Before the South Africa World Cup in 2010 there were similar concerns and yet the tournament kicked off on-time and there were no major problems.
It will no doubt be the same story here and for all the talk of December deadlines, it's worth remembering there are still more than six months to go until that first game in Sao Paulo.
Having said all that there is a sense that Brazil has perhaps bitten off way more than it can chew - especially with the Rio Olympics to follow in 2016.
And while the venues will be ready (they have to be) it will be a shame if the bigger legacy opportunity of staging the World Cup in this country is missed in the scramble just to get the country ready for the football.