Island Games 2013: Jersey sending smaller squad to Bermuda
By Tim Pryor
BBC Radio Jersey
Last updated on .From the section Sport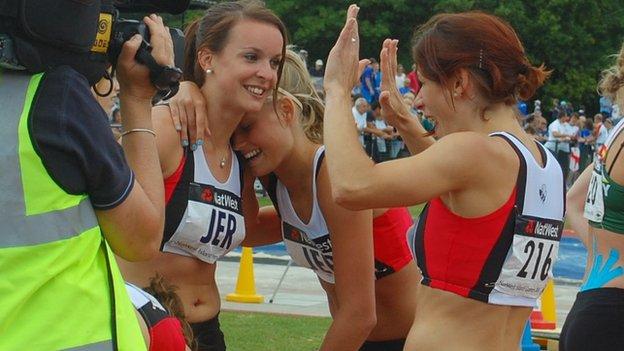 Jersey will send a squad of up to 120 competitors to next month's Island Games in Bermuda.
However, because of travel costs, the squad is much smaller than for the two previous Games at the Isle of Wight and Scandinavian island of Aland, when well over 200 competitors made the trips.
"It's got its problems, getting out there," said Steve Jacobs, chairman of the Island Games Association of Jersey.
"Thanks to my team, everything's falling in to place quite well."
The Games schedule in Bermuda features 16 sports, but Jersey will not be represented in badminton, basketball, football or volleyball.
"I think the football will end up as a very small competition with only three or four teams playing, but that's unfortunately the logistics and the costs of going over there," said Jacobs.
The island is not alone in sending a smaller than normal team to the Games.
while Sark is not sending anyone to Bermuda after having 11 competitors two years ago.
For those who do make the journey across the Atlantic, the humidity will be one of the biggest challenges to overcome and the average temperature in Bermuda in July is 27C.
"It is quite sapping, the doctor has given some directives on how to counteract that," Jacobs told BBC Radio Jersey.
"The competition for athletics, particularly is going to be up until 11 in the morning, and then doesn't start again until the evening.
"The temperatures don't drop a great deal overnight, it's only two or three degrees [difference].
"I can remember when I was out there last year, your shirt stuck to you."
Jacobs also confirmed there were three nominations for the role of Jersey's flag bearer for the opening ceremony.
An announcement on who will lead the squad into the arena is expected in the next few days.
The Island Games runs from 13-19 July with coverage on BBC Radio Jersey and BBC Channel Islands News.