BBC Sport video now available on mobile devices
Last updated on .From the section Sport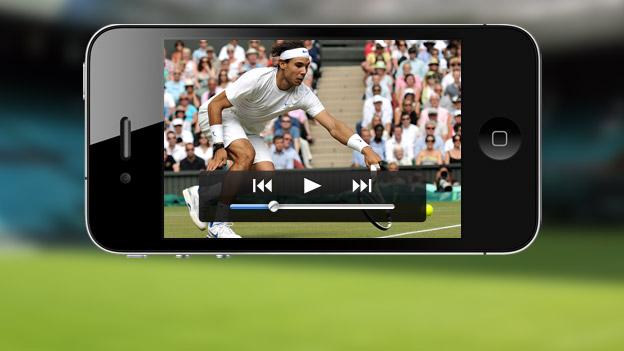 Mobile phone users can now watch BBC Sport video on their mobile devices.
All Euro 2012 matches broadcast live by the BBC and highlights from all games are available to users in the UK.
Live and on-demand video will also be available as part of the BBC's upcoming coverage of major sporting events, including Wimbledon, the British Formula 1 Grand Prix, golf's Open Championship and the London 2012 Olympic Games.
The video is available on both 3G and wi-fi. It can be viewed on iPads, iPhones and iPod touches with iOS 5.0 and above and Android handsets with OS 2.2 and above.
Users can access the video through the existing BBC Sport website or the new mobile-optimised sport homepage at www.bbc.co.uk/sportmobile.
You can find out more about BBC Sport on your mobile here.