Mark Cavendish and Aalin George scoop IOM sports awards
Last updated on .From the section Sport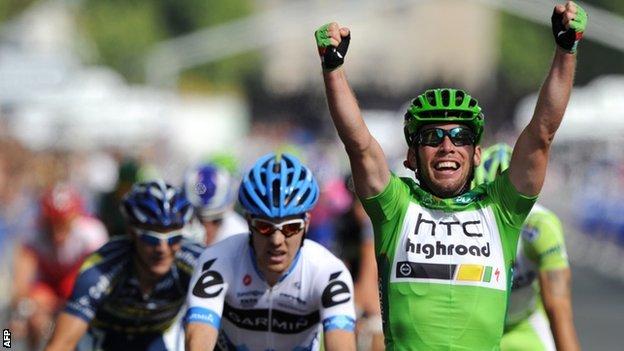 Cyclist Mark Cavendish and archer Aalin George were crowned the Isle of Man's sports personalities of the year for 2011 at the Villa Marina on Thursday.
In 2011, Cavendish became Britain's first world road race champion for 46 years. He also won the sprinter's green jersey at the Tour de France.
He said: "They are the two biggest things I can achieve in my sport, so to do it in the same year was special."
The 26-year-old also launched a scholarship to help Manx athletes.
He continued: "Without the Isle of Man Sports Council and Sports Aid I wouldn't have been able to travel off the island and compete. It is great to be in a position to give something back.
The first recipients of Cavendish Scholarships are cyclist Chris Nicholson and swimmers Charlotte Atkinson and Laura Kinley. All will receive help for the next two years.
The 26-year-old is to become a father for the first time on Tuesday.
Meanwhile, archer Aalin George, who achieved Grand Master Bowman status in 2011, celebrated her 16th birthday by winning the sportswoman of the year. She was also named GB junior archer of the year after setting seven British records.
She said: "I am so happy to win this award. It has been an amazing year for me."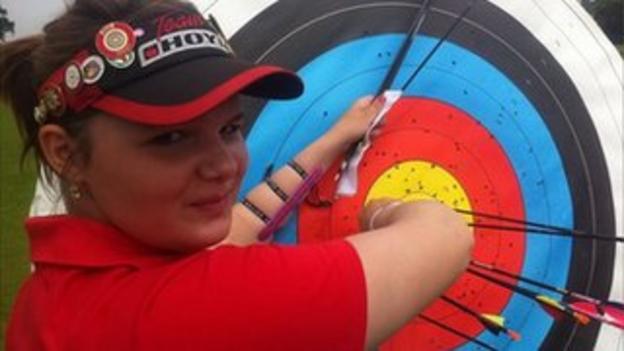 Swimmers Charlotte Atkinson and Grant Halsall won the U21 awards after both starred in September's Commonwealth Youth Games.
Motorcyclist Conor Cummins was named the ambassador of the year after completing a remarkable recovery from a crash in the 2010 Senior TT race.
Elsewhere, Zoe Lambie was named the island's disability athlete of the year and Bryan Sharp, 79, was honoured for his lifetime involvement with tennis.
The Isle of Man women's hockey side were crowned team of the year and their coach, Jon Whiting, coach of the year.
Commonwealth Youth Games volunteer co-ordinator Victoria Karren received the administrator award.