Guernsey athletes head to Commonwealth Youth Games
Last updated on .From the section Sport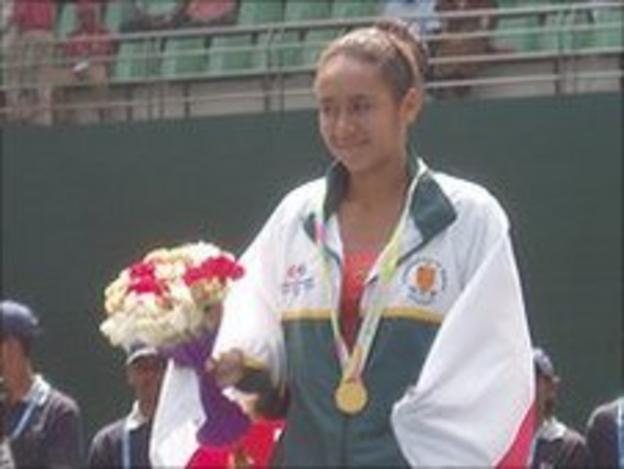 Eight athletes are preparing to represent Guernsey at the fourth Commonwealth Youth Games on the Isle of Man next month.
Athletes aged 14-18 will compete in the event being held from 7-13 September.
At the third games, held in the Indian city of Pune in 2008, 1,300 athletes from 71 nations and territories competed in nine sports.
Tennis star Heather Watson won Guernsey's only ever youth games medal with gold in the singles in 2008.
Guernsey athletes are entered in four of the seven sports being staged at this year's games.
In the athletics, Teresa Roberts will compete in the girls' 100m and 200m and Eben Marsh in the boys' 200m and 400m.
Brother and sister Jordan and Emily Trebert join forces in the badminton doubles and also compete in the singles events.
Cyclist Alex Wilson, who is the Channel Islands junior cycling champion in road race and time trial, will be competing in the road race, time trial and criterium.
National age group champion Kristina Neves is one of three swimmers and will be entering the freestyle 100m, 200m, 400m and 800m, butterfly 50m, 100m and 200m and individual medley at both 200m and 400m.
Joshua Lewis will compete in the breaststroke at 50m, 100m and 200m and the 200m individual medley, while Miles Munro will compete in freestyle at 50m, 100m, 200m, 400m and 1,500m.
The other sports being hosted by the Isle of Man are boxing, gymnastics and rugby sevens.