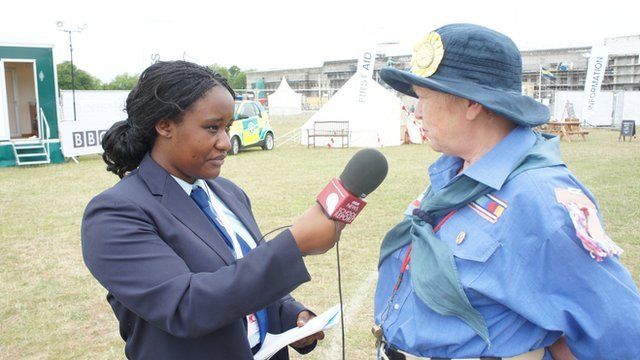 Author explains Girl Guides' World War One role
1 July 2014 Last updated at 16:16 BST
The author Janie Hampton knows a thing or two about history - she has written several books about it. Her latest book is called 'How the Girl Guides Won the War.'
School Reporters, Imanuella and Safara from Erith School spoke to her at one of the BBC's World War One at Home events and found out how girls and Girl Guides in particular, helped out at home whilst their fathers and brothers were away fighting and their mothers were working.
She explained that girls had to help out looking after younger children in nurseries and to carry out first aid.
The Girl Guides Association was formed in 1910 and the Brownies - for younger girls - is celebrating its one hundredth birthday this year.