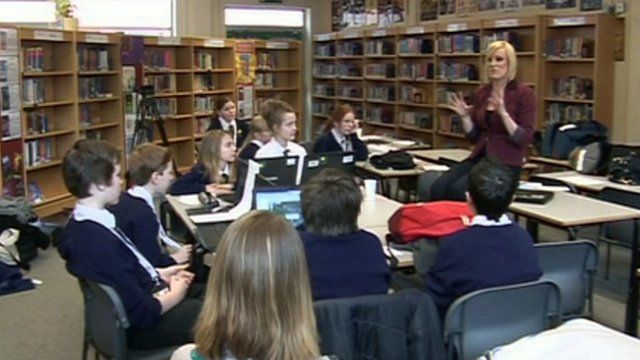 Young people 'worried about unemployment'
21 March 2013 Last updated at 16:15 GMT
The number of young people aged 16-24 without a job rose to 993,000 between November and January, taking the youth unemployment rate to 21.2%.
Martina Milburn, chief executive of the Prince's Trust, said: "Youth unemployment is now back on the rise, and urgent action is needed before thousands more young people find themselves out of work.
School reporters from Tupton Hall school in Chesterfield have been investigating how the employment market has changed.