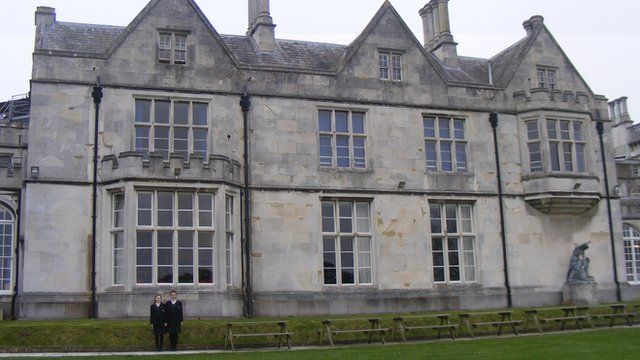 Could this be the setting of Dickens' Bleak House?
15 March 2012 Last updated at 07:44 GMT
Abbot's Hill School are celebrating the bi-centenary of the birth of Charles Dickens, one of the country's most famous and well loved writers.
Amongst the celebrations there's some new information just discovered at the school in Hertfordshire that will excite Dickens scholars around the world. Two School Reporters, Imogen and Hannah think their school could be the setting for the novel Bleak House.
With the help of some teachers, and Professor John Drew from the University of Buckingham, they set out to investigate the evidence!
School Report is an annual BBC project which helps young people make their own news reports for a real audience.