Security of Productions on BBC Premises
This Security Guideline provides measures to help mitigate the security threats associated with production activities on BBC premises, including access control, filming permits, VIP security, and that of studio guests, audiences and tours.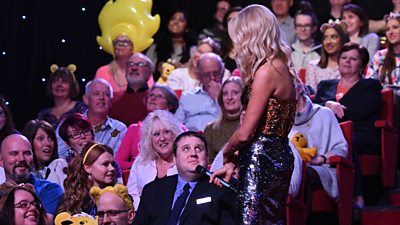 Control of Access
The BBC needs to control who has access to our premises and be able to deny access where this could present a security threat to building occupants, our assets and our business operations.  
CoP 42: Control of Access describes the access control system in place throughout the BBC's UK property estate - all occupants and visitors to BBC premises must pass through a dedicated Reception service, wear an ID pass, with all visitors collected and escorted by a BBC ID Card holder while on the premises
CoP 43: BBC ID Card Policy describes the policy and process for the issue of ID Cards as part of the BBC's access control system - once issued, these must be worn in a readily visible location at all times while on BBC premises.
Access control measures vary in accordance with the BBC Security Response Level (see also CoP 2).
Photographs, Filming and Recording
For reasons of copyright, revenue protection, competitiveness, publicity, confidentiality, etc., the BBC needs to control the unauthorised taking of photographs, film / video images and sound recordings on its premises. The careless distribution of such images can also compromise the security of premises, individuals and therefore impact on the programme making function.
Those wishing to take photos, film or record on BBC premises outside of our studios and other approved production areas must first seek appropriate permissions to do so from BBC Workplace and, if approved, follow their process for the issue of necessary permits
This requirement for permission applies equally to press photography (e.g. for the launch of a Show), although these permissions need be sought via BBC Communications
Visitors (as Audiences or on Tours) must be informed that photography, filming or recording is not permitted while on BBC premises except at designated locations (e.g. refreshment areas) – BBC Workplace can advise on where these are at each BBC premises.
CoP 6: Photographs, Filming and Recording provides further guidance.
VIPs and Persons at Risk
The BBC often invites into its premises people who may be a potential security target, either because of their position in society, their raised public profile or because their views, opinions or personal circumstances afford them a certain status or notoriety. We refer to such persons as VIPs or Persons at Risk (PAR), and additional security measures may be necessary if they are involved on your production.
When inviting persons onto BBC premises who may be considered either VIPs or PARs, for reasons of safeguarding them and others at our premises, those who host them must:
be clear about who it is they are inviting onto BBC premises
liaise with the local Building Security Manager / Corporate Security to determine the need for a specific security risk assessment, for example, to help schedule their visit, to arrange additional security measures and if necessary, to liaise with the local Police force to determine the need for their presence and/or support
determine the level of publicity, marketing and communication which can be afforded to their visit.
CoP 7: VIP Security provides further guidance.
CoP 8: Studio Guests Representing Militant Groups gives advice on situations where contributors to programmes could present a security risk to our staff and/or to our broadcast operations through malicious or violent actions. These could include representatives from militant or terrorist groups hoping to use our platforms to publicise their cause in some way or to try and avenge perceived wrongdoings of an editorial line taken by the BBC. 
Security of Individuals at the BBC (see Related Topics) provides guidance and advice to those BBC pass holders who may be considered to be VIPs/PARs, including high profile actors or presenters.
Audiences, Tours and Radio Pluggers
The BBC welcomes public audiences to many of our Radio and TV programmes. The BBC also welcome the public's attendance on organised tours of our main production centres. As with all visitors to our premises, we have to put in place appropriate measures to mitigate the security threat they may pose, either to other visitors, or to BBC staff, its assets and our programme operation. These measures need to reassure, without being unwelcoming.
Those who manage shows with public audience attendance at BBC premises and those who manage public tours of our premises must:
Assess the security threats posed by having members of the public attend their show / event
Liaise with Building Security Managers and others to determine appropriate security measures to protect the BBC and its visitors with regard to the threat assessment and the prevailing BBC security Response Level
As necessary to meet the requirements of the security assessment, put in place appropriate ticketing arrangements to select, invite, inform and check our visitors
Appoint and instruct appropriate stewards, and as necessary additional security guards, to help in the safe handling of our visitors.
CoP 9: Audience Handling and CoP 10: Tours and Public Events at BBC Premises provide further guidance.
An agreement in place regarding the terms and conditions for the issue of ID Passes to those Pluggers that Radio Producers regularly come into contact with - Producers must monitor compliance with these terms and conditions, and report any non-compliance to the pass issuer.
Recommended links
Tools, guides and contacts
Events guidance - key links:
Health topics - key links:
BBC High Risk - key links:
BBC Journalism - key links:
BBC Productions - key links:
BBC Security - key links:
About this site
This site describes what the BBC does in relation to managing its health, safety and security risks and is intended for those who work directly for the BBC.
It is not intended to provide instruction or guidance on how third parties should manage their risks. The BBC cannot be held liable for how this information is interpreted or used by third parties, nor provide any assurance that adopting it would provide any measure of legal compliance. More information
Some links on this site are only accessible when connected to the BBC network