Safety Equipment Stores
The BBC Safety Equipment Store has a range of safety equipment to help protect your production team and others on location, including supplying our First Aid Kits.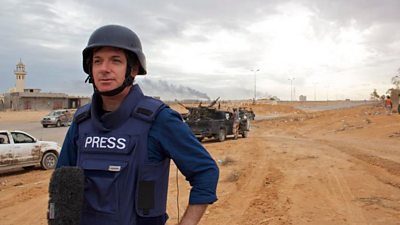 Contact BBC Safety Stores
There is just one number for BBC Safety Stores: 0203 301 1257 (Option 4)

Or Email: safetyequipmentstores@bbc.co.uk
Located at: Orwell House, 16-18 Berners St, Fitzrovia, London W1T 3LN (~5mins walk from NBH, access via Berners Mews)
In NBH itself, there is also an emergency safety store in Room S111 (B3 level, the same room as the News Camera Store). It contains a limited range of items for emergency News deployments only, including body armour, riot packs, medical kits and emergency grab bags. This store also holds some items for rapid deployment by the High Risk team and GND.
There is also a satellite Safety Equipment Store in the Pie Factory at Media City in Salford, but the satellite store at BH Bristol is now closed.
Equipment Available
The Safety Equipment Store has extensive supplies (see lists in Useful Documents, r/h margin), some are 'consumable' items (which need to be purchased and therefore not returned) and the remainder are for hire. If they haven't got it in stock, they will make every effort to source it for you.
The Safety Stores staff will:
Arrange and transport equipment to any UK destination within 24hrs (charges may apply).
Ensure that all safety equipment is correctly tested, repaired and accounted for on a regular basis.
Help facilitate worldwide deliveries (charges will apply).
Opening Times

Orwell House: Mon-Fri, 09:00-18:00 (except closed on Bank Holidays)
Ordering Safety Equipment
All Divisions (except News group) need 'pay as they go' for safety equipment obtained from BBC Safety Stores
Consumable items are charged at a one-off purchase basis (and therefore need not be returned)
Hire items are charged at a weekly rate, with final charge determined on return date
Hire / purchase requests can be placed via phone or email - you will be asked to provide a cost code, production name, SAP authoriser name, collection and return date
For staff deploying to Hostile or Travel Advisory locations, the Safety Equipment Store staff will ask to see your Assignment Outline form
For safety equipment required at short notice, e.g. News group, the relevant assignment risk assessment should be sent by email to the stores staff - short notice checklists may be accepted to release equipment, but the assignment risk assessment needs to follow.
For those in Current Affairs – you will need to send Safety Stores your Cost Centre (rather than your programme code) to receive free hire of kit.  All purchases of consumables will still need to be placed on your charge/programme code.
Returning Safety Equipment
After use, equipment must be returned direct to the Safety Store from which it came
All equipment should be returned in serviceable condition - any items returned damaged or not returned will be charged to the hiring cost code at replacement cost
Safety equipment not returned by the agreed return date will incur additional hire charges.
Safety Equipment Lists
Tools, guides and contacts
Events guidance - key links:
Health topics - key links:
BBC High Risk - key links:
BBC Journalism - key links:
BBC Productions - key links:
BBC Security - key links:
About this site
This site describes what the BBC does in relation to managing its health, safety and security risks and is intended for those who work directly for the BBC.
It is not intended to provide instruction or guidance on how third parties should manage their risks. The BBC cannot be held liable for how this information is interpreted or used by third parties, nor provide any assurance that adopting it would provide any measure of legal compliance. More information
Some links on this site are only accessible when connected to the BBC network