Psychological Trauma Support & Trauma Risk Management (TRiM)
The BBC has a range of information and support available to assist staff involved or likely to be involved in traumatic assignments / deployments.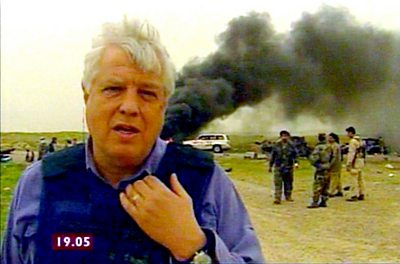 Psychological Trauma Support
Psychological trauma can come from covering wars and violence but also from natural disasters, intense human distress, graphic court cases or personal tragedies.
BBC staff can access information, training and confidential support in relation to assessing and managing potential traumatic / psychological risks (see Recommended Links).
The BBC also has a network of trained BBC staff who are able to advise and support colleagues before and after their deployment or witnessing of traumatic scenes and events and, if necessary, advise on need for further professional help. They are trained in an approach called Trauma Risk Management (TRiM) which was pioneered in the UK Military (see Useful Documents for list of TRiM trained staff).
BBC News Group have also produced some video and reference material about encountering trauma when working in journalism. This includes witnessing, reporting, producing, editing or recording news stories that can all prompt strong emotional reactions. The trauma can come from covering wars and violence but also from natural disasters, intense human distress, graphic court cases or personal tragedies, in your own country or elsewhere in the world.
It's important to remember that experiencing strong feelings or reactions after witnessing or experiencing a traumatic event is normal. But you may well need help or support to come to terms with the experience.
Where can I find out more?
You can find out more about the BBC's approach to trauma support through the relevant links. You can also access details of the upcoming TRiM courses if you are interested in becoming a practitioner for the BBC and supporting others. TRiM practitioners are also part of the BBC's Mental Health Network, which includes Mental Health First Aiders (MHFAs) too.
The BBC's Employee Assistance Programme (EAP) provides specialist support in relation to psychological trauma. This combines the offering of structured telephone counselling and a trauma programme called 'Power to Recover'. 'Power to Recover' is designed to help individuals recover from the psychological and emotional impact of the traumatic event they have experienced. Supported by a personal trauma coach, the online programme takes individuals from being overwhelmed and helpless to being empowered and active in their own recovery. 'Power to Recover' is made up of 5 modules comprising of audio recordings and simple, tried and trusted, recovery strategies. It is delivered in bite-sized steps, which can be completed at any pace. One of the things that many people find helpful is to understand their symptoms as normal responses to an abnormal event. Understanding what is happening in their body and brain can give them some sense of control. Importantly, they can then help their body and brain to settle down and move on from the event by using strategies that are tried and tested. To access the EAP, please see details in the Recommended Links section.
Useful documents
Recommended links
Psychological Trauma topics
Tools, guides and contacts
Events guidance - key links:
Health topics - key links:
BBC High Risk - key links:
BBC Journalism - key links:
BBC Productions - key links:
BBC Security - key links:
About this site
This site describes what the BBC does in relation to managing its health, safety and security risks and is intended for those who work directly for the BBC.
It is not intended to provide instruction or guidance on how third parties should manage their risks. The BBC cannot be held liable for how this information is interpreted or used by third parties, nor provide any assurance that adopting it would provide any measure of legal compliance. More information
Some links on this site are only accessible when connected to the BBC network