Contractors: Working with
This Guideline sets out our approach to working safely with contractors and includes access to our vetted contractor lists.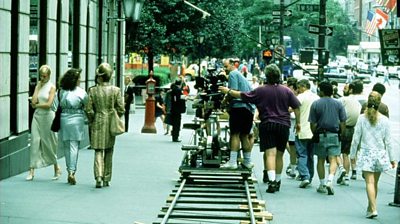 'Contractor' in this Guideline is taken to mean any Limited company we contract to perform a given task or service for the BBC, but does not include wholly owned subsidiaries of the BBC, Independent Production Companies (see our other Guideline), freelancers (see our other Guideline) or contributors (see our other Guideline).
The purpose of this Guideline is to ensure that through adoption of the 4C's (Communication, Co-ordination, Co-operation and Competence) we can achieve an appropriate degree of safety Control in our productions. This Guideline covers the safety management principles involved in all contractors we work with, whether used regularly from one of our vetted contractor lists, or those engaged for 'one-off' jobs.
What Can go Wrong?
Accident / incident arising out of failure to adopt the safety principles in any one of the 4C's
Legal proceedings taken against the BBC or the contractor as a result of non-compliances arising out of failure to adopt the safety principles in any one of the 4C's
Reputational damage to the BBC arising out of either of the two preceding points.
Legal/BBC Requirements
General duty of care to ensure that all significant safety risks to third parties arising out of our business are being suitably assessed and managed
We have a duty to communicate clearly what it is that we want from a contractor, and then co-ordinate their activities with our own
We have a duty to ensure that those we contract to carry out work on our behalf are competent and capable of doing the work safely
We have a duty to monitor the work of contractors to ensure they are working to risk assessments / method statements / site safety rules / or any other safe system of work agreed to when contracted.
Control Measures
Defining the job
Is a contractor the right option - ask yourself if suitable / appropriate to contract the work out to someone who may not be familiar with how the BBC works; could it be done by someone in-house, for example, an in-house drone operator, safety training by another BBC department, etc.
Be clear about the job required - be prepared to clearly define what it is you want from a contractor and over what period of time; this will define the terms of the contract you have with them, and any possible liabilities which might arise should something go wrong or the service / task end up not being completed to your requirements / satisfaction.
Sense check the scope of work – if you're not an expert on the service / job required, you may want to speak to someone who is. This could be the contractor you are likely to appoint, but always sense check this with someone independent (e.g. work colleague, BBC Safety, BBC Insurance).
Selecting the right contractor
The key safety issues when selecting an appropriate contractor will be:
Competence – do they have the right qualifications, knowledge and experience to perform a good job for you? Some disciplines have specific legal requirements in terms of competence (e.g. pilots, Doctors, Structural Engineers, etc.), whereas others have what may be called 'industry standard' competency requirements defined by National (or International) Governing Bodies, Trade Associations or similar (e.g. cherry picker operators, Mountaineering Guides, electricians, etc.). Where we have them, our Safety Guidelines describe the competency requirements we expect; where we don't, either check them against the appropriate governing body or check with your Safety Advisor.
Safety standards – in addition to any personal competence criteria, do they know and work to relevant safety standards for their discipline / industry? In addition to having safety policies and risk assessments, there may be further legal requirements (e.g. inspections of lifting equipment under LOLER, firearms certificates, licensed to display animals under the Dangerous Wild Animals Act, certification of boats or aircraft, etc.), and industry standards (e.g. scaff-tags on scaffold structures). It is important that we know what safety standards apply and check that they are in place.
Appropriately resourced – can the contractor provide sufficient competent people, and as necessary, sufficient suitable equipment (e.g. personal protective equipment for all participants), to deliver the work required of them against your agreed scope and timetable. Ask this up front, and consider possibility of unforeseen delays, last minute changes – can they cope? Be wary of the simple 'yes' responses to every question.
Relevant experience – do they know the location and the nature of the task well enough to do a good and safe job for you? Also, do they have a good track record of having provided a similar service to other film, radio or TV productions? It can help a lot in the co-ordination of activities if they understand and can anticipate the way we work (e.g. with presenters, or child contributors, or with the specialist equipment we use, etc.), which can have significant safety benefits.
Track record – what is their safety performance like, have they had any serious / 'reportable' accidents in the previous 3 years? Will you, or your presenter / contributor, feel safe in their hands? Have they had any safety enforcement action against them (HSE, EHO) in the previous 3 years? References of past performance, especially from a known and reliable source, can be very helpful when deciding if a contractor is suitable for you and should be seen as a valuable (and in some cases necessary) adjunct to qualification, experience and other safety documentation.
Insurance – all 'Limited' companies are required by law to hold Public and Employer Liability Insurance, principally to cover the costs of possible compensation claims against them should an incident occur which causes harm or damage and they be found negligible. Added to this, some may be required to hold professional liability cover (principally where they provide professional advice to others). It is very important that we verify our contractors have appropriate types and levels of insurance cover from a reputable insurance underwriter. Any concerns should be referred to BBC Insurance.
Contract terms – not specifically safety-related, but we require the contractors we contract to sign up to our terms of trade and/or have their company details on our finance system. If in doubt, speak to BBC Procurement.
Doing all this can be quite a task. Fortunately, most of the contractors we work with will also be working for other large organisations and will be ready and able to provide the information required on request, usually through the provision of risk assessments / method statements (RAMS) and copied certificates.
Vetted Contractors
BBC Safety however, considers that certain contracted services not only present significant safety risks but also comprise disciplines which are specific to the film or TV industry and/or the discipline does not have readily available safety standards which can be easily checked by productions. As a result, BBC Safety carry out the safety vetting of these contractors (see vetted list below). At time of writing (Aug 2016), these lists are being reviewed, with the intention that once vetted by BBC Safety, productions will not need to carry out their own safety vetting at point of engagement – where this applies will be indicated against the list.
Where they wish to engage a contractor to perform any of the following services / tasks, Productions must use a contractor from the vetted contractor lists (see below).
However, where a production feels they are unable to use a contractor from the list below (perhaps because of their remoteness from location or some other justifiable reason), the production can apply to have a contractor of their choice added to these lists (see Useful Documents – Contractor Vetting Procedure).
BBC Vetted Contractor Lists (only accessible via the BBC network):
BBC Procurement also maintain the following lists of 'preferred' contractors – productions are not obliged to use these contractors, although they have worked with us before and are already set up on the BBC finance system:
Appointing the contractor
Once you've selected the contractor you are going to engage:
Provide them with your description of the work required of them – give them a chance to review and comment on this in case there are any issues you hadn't thought of.
Provide them with any safety rules or procedures they will need to adopt during the work – for example, site safety rules on your worksite or those provided by a venue host.
Provide them with comprehensive information on the safety risks their team will be exposed to when working for you – this could be provided by your own programme risk assessment and / or those from venues or other contractors. Where necessary for safety, this may need to include schedules and/or other worksite co-ordination plans.
In return, obtain risk assessments /method statements from the contractor which should be checked to ensure they provide suitable and sufficient information on how their work will be conducted, the risks present and how managed, the competence of those involved and the suitability of the work equipment being used.
If necessary for worksite safety co-ordination and co-operation, arrange pre-location meetings and safety briefings to ensure everyone is up to speed on what is required and how it will be delivered.
Complete contract terms which include reference to these safety management procedures.
Monitoring contractor safety performance
Even though you've selected a competent contractor and exchanged safety information, you still have a duty of care to:
Monitor their work – you should do sufficient checks to assure yourself that they are working to the agreed plan of work, their risk assessment and method statement findings, and any other safety rules / procedures imposed through contract.
Investigate any complaints of poor performance and/or serious accidents. Serious accidents should be reported on myRisks so a record is kept, even if our teams were not directly involved. If the contractor is from our vetted or preferred list, let BBC Safety and the BBC Procurement category manager know about it.
On completion of work, feedback to the contractor your assessment of their performance, good or bad. Give them a chance to respond to this, as well as to feedback any concerns they may have had on their experience of working for the BBC – wash up meetings may be appreciated. Again, for vetted or preferred contractor, feed back any significant issues to BBC Safety and BBC Procurement.
Useful documents
Recommended links
Working with Third Parties topics
Tools, guides and contacts
Events guidance - key links:
Health topics - key links:
BBC High Risk - key links:
BBC Journalism - key links:
BBC Productions - key links:
BBC Security - key links:
About this site
This site describes what the BBC does in relation to managing its health, safety and security risks and is intended for those who work directly for the BBC.
It is not intended to provide instruction or guidance on how third parties should manage their risks. The BBC cannot be held liable for how this information is interpreted or used by third parties, nor provide any assurance that adopting it would provide any measure of legal compliance. More information
Some links on this site are only accessible when connected to the BBC network