Managing Accidents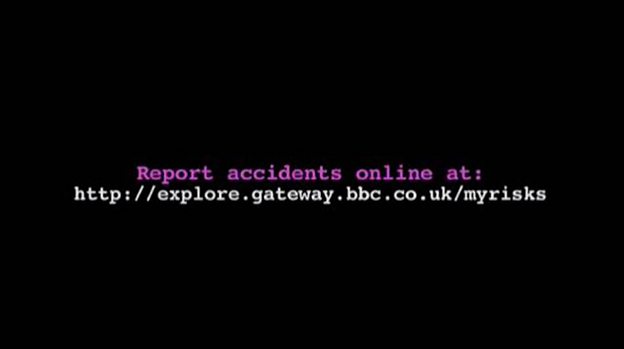 Our collated accident-related Safety Guidelines should help you to manage, report and investigate accidents and incidents at work.
Despite best efforts, accidents do happen in the workplace and on location. When they do, it is important that we know what to do about them to safeguard those affected directly and to prevent others from suffering the same fate. This includes knowing the first aid arrangements, and how to collect information for accident reporting and investigation.
If you simply need to report an incident, a simple user guide to the myRisks incident reporting process is linked to below and the reporting tool link is in the top right hand margin.
Search the site
Can't find what you need? Search here
Recommended Links (Gateway)
Safety Guides - Quick Links
About this site
This site describes what the BBC does in relation to managing its health, safety and security risks and is intended for those who work directly for the BBC.
It is not intended to provide instruction or guidance on how third parties should manage their risks. The BBC cannot be held liable for how this information is interpreted or used by third parties, nor provide any assurance that adopting it would provide any measure of legal compliance. More information.
---
Links: Some links on this site are only accessible when connected to the BBC network