Outreach & Corporate Responsibility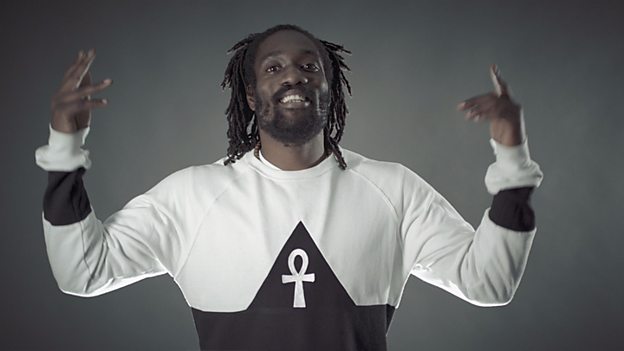 In common with many other organisations, the BBC has been reviewing and restructuring. As a result of this, we have decided to re-focus our Corporate Responsibility work on a small number of strategic areas and our flagship Outreach project will be our journalism programme with 11-16s, BBC School Report.
Through this we reach 1000+ schools and 60,000 young people. The review also means that have now stopped doing wider Outreach work with 18-25s and other groups. A reduced BBC Outreach Team, based in the BBC Academy, now works with the BBC's key audience of 11-16s, principally on the School Report project, with a focus on tackling societal disadvantage.
What is Outreach? Not what, but who; that is the question. Spoken word artist Deci4Life created a poem to capture the spirit of BBC Outreach. Watch it here.
BBC Outreach & Corporate Responsibility brings the BBC closer to its audiences - particularly those audiences we have identified as harder to reach - with face-to-face activity, community support and staff volunteering. We also hold the relationship with the voluntary sector for the BBC.
We lead on the BBC's corporate responsibility reporting, while telling the story of the outreach work carried out across the organisation. We produce publications throughout the year, including the annual BBC Corporate Responsibility Performance Review, regular CR Updates focusing on a particular area of our work in the field and a newsletter - you can read our recent reports or sign up to our e-newsletter here.
We're currently based at the Mailbox, Birmingham with members of staff in Bristol, Birmingham, Newcastle and London.
We manage a national volunteering scheme that allows our staff to work with charities and community organisations around the UK.
We help programme makers produce content which harder to reach audiences will find relevant and enjoy. We also try to ensure that the BBC has a positive impact in areas where we are a large employer - primarily Westminster, Hammersmith & Fulham, Salford and Greater Manchester. We support the BBC's City Partnership in Bristol with an active outreach programme.
Frequently Asked Questions
How do I find out about jobs at the BBC? Information about jobs can be found at the BBC Careers site.
How do I find out about work experience at the BBC? Information about work experience can be found at the BBC Careers site.
How do I find out about trainee schemes and apprenticeships at the BBC? Information about trainee schemes and apprecticeships can be found at the BBC Careers site.
How do I get involved with BBC shows and events? You can find information about how to apply to be part of a BBC programme, visit our buildings or attend our events at the Shows and Tours site.
How do I find out more about the BBC? For more details on how the BBC is run, including services, events and more, visit About the BBC.
How do I complain about the BBC? All complaints from our audiences are dealt with via our Complaints site.
How do I comment about BBC TV and radio programmes? You should contact the relevant programme directly if at all possible. You can find out who to contact via our Contact Us site.
How do I pitch an idea to the BBC? You can find out more about the commissioning process at the Commissioning site.
How do I ask the BBC to donate to my charity? The BBC does not donate funds to any charity, but you can find out about the charity appeals we broadcast by visiting Charity Appeals.
What do I do if I'm having problems with reception? You can find out more information about analogue and digital reception for TV and radio by visiting our Help receiving the BBC site.
Who can I contact about becoming a supplier to the BBC? You can find out more by visiting the Supplying the BBC site.