ORPHEUS
Object-based audio broadcast system
A European research project to develop, implement and validate a new end-to-end object-based media chain for audio content.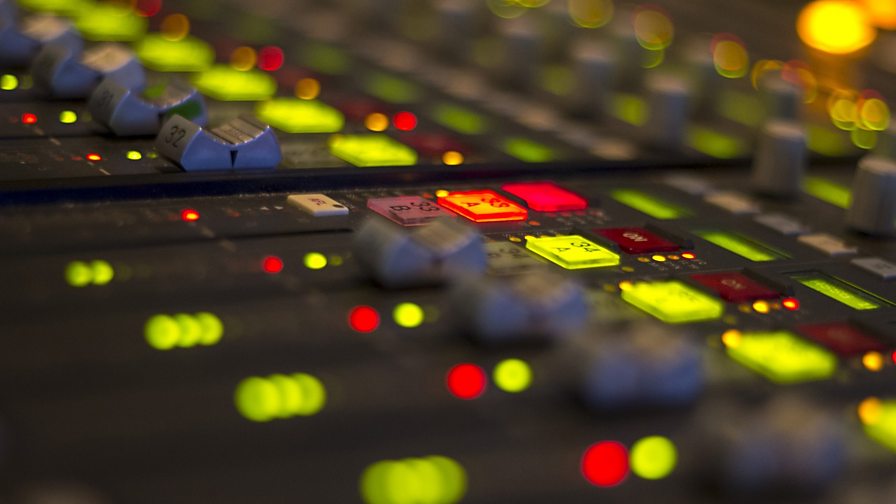 What we've done
Object-based media is a revolutionary approach for creating and deploying interactive, personalised, scalable and immersive content, by representing it as a set of individual assets together with meta-data describing their relationships and associations. This allows media objects to be assembled in ground-breaking ways to create new user experiences.
ORPHEUS is a European research project involving ten collaborative partners from around Europe. BBC R&D are working with these partners to design and build an object-based audio broadcast system.
Why it matters
Audience expectations and media usage patterns are changing. Users want to access media content anywhere and anytime on demand. They increasingly access content via broadband Internet and mobile devices. The media environment has become cross-platform and multi-device. Broadcasters and other providers need to adapt media production and distribution accordingly. They have to offer immersive and interactive content that adapts to the user. The ORPHEUS project is addressing this challenge.
Our goals
The goal of ORPHEUS is to innovate media production and distribution. To achieve this, ORPHEUS aims to advance the concept of object-based audio. The project partners will develop, implement and prove the object-based media concept in real-life broadcasting scenarios.
We are focusing on four main objectives:
Develop, implement and validate an end-to-end object-based broadcasting chain. It includes research for creating innovative tools. The tools will enable capturing, mixing, monitoring, storing, archiving, play-out and distribution of media content.
Examine how to migrate current production and broadcast technologies. ORPHEUS will shape concepts for the transition of existing infrastructure and workflows to an object-based environment.
Design a reference architecture and implementation guidelines. They will provide guidance for the broadcast industry to adopt object-based solutions.
Create new, engaging user experiences enabled with object-based solutions. ORPHEUS will demonstrate key features of this emerging future broadcast technology. They include accessibility, adaptability, immersion, and interactivity.
A video from the ORPHEUS collaborative project featuring BBC R&D's Chris Baume.
How it works
The technical basis of ORPHEUS is object-based audio. In the object-based audio concept, media content is a set of media objects. Meta data describe their relationships. It allows the assembly of individual media assets more adaptively and effectively. As a result, ORPHEUS will create new user experiences.
ORPHEUS looks at the whole audio chain. It includes production, storage, and play-out as well as distribution and reception. The ORPHEUS approach is based on a reference architecture. It specifies interfaces and components for end-to-end production. The architecture is used to implement several media-production pilots.
Outcomes
ORPHEUS will provide a consistent solution to the increasing demands of media production. Its object-based concept will support the transition from legacy to immersive, non-linear media usage.
The ORPHEUS results will support the progress of broadcasting. Thus, they will strengthen the competitiveness of the Europe's entertainment and media production sector.
End users will benefit from the results through a new media experience. They will be able to access, interact and engage with media content anytime and anywhere, according to their individual preferences and contexts.