StoryKit: An Object-Based Media Toolkit
Production tools for new object-based storytelling.
We've taken object-based media to the next level by supporting content creators with tools and workflows that enable real-world production for responsive object-based experiences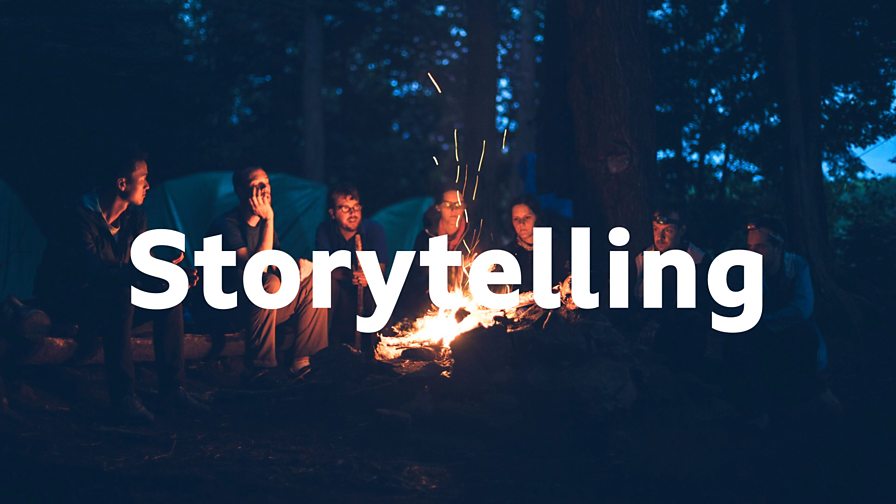 BBC Taster - Try Click's 1000th Interactive Episode

BBC Radio 4: Today - Try the New Radiophonic Travel Agency
BBC R&D has been exploring what can be achieved when the components of media are kept distinct for as long as possible in the process of capture to consumption - we call this object-based media (OBM).
Our groundbreaking work in the audio field was followed by visual experiments such as Responsive Radio, Forecaster, Squeezebox, Cook-Along Kitchen & Make-Along Origami.
These maturing productions have demonstrated that we can put audiences at the heart of flexible, personalised IP-delivered media experiences in entirely new ways with responsive storytelling.
These productions were all one-off object-based prototypes. This was appropriate for the exploration and discovery phase of our work but had fundamental limitations regarding producing OBM experiences at scale.
StoryKit, our object-based media toolkit, is the result of over three years of research and development. It is designed to address the challenge of enabling the scalable, repeatable production of interactive audience experiences. It's been used to create an increasing number of experiences, like BBC Click's interactive 1000th episode, BBC Creative's His Dark Materials, Spirit Media's Instagramification, and the New Radiophonic Workshop's Radiophonic Travel Agency.
The majority of StoryKit productions are created without our hands-on involvement, validating StoryKit as a toolkit that gives production teams the capability to make OBM experiences independently - an essential part of demonstrating that OBM is a viable, business-as-usual option. We've had really encouraging audience figures for StoryKit experiences too, with 323,905 audience members diving in to Click 1000, and 378,424 on His Dark Materials as of January 16th 2021.
Following the launch of Click, the number of enquiries we've had from production teams has snowballed. We hope that this will result in the launch of many more StoryKit-produced experiences. Through engaging with these real-world productions, we learn about the craft of OBM and can start answering questions about the value it has for producers and audiences.
BBC R&D - Creating a Personalised and Interactive BBC Click with StoryKit
What's in StoryKit?
StoryKit is a suite of robust and integrated web software tools for authoring and delivering object-based programmes. Currently, it's comprised of:
StoryFormer - An authoring tool that allows you to create personalised, responsive and interactive stories.
StoryPlayer - A dedicated player component, which will playback everything from your earliest pre-visualisations to your final published experience.
Upload Ingester – Upload media for use in your stories.
We also have user management and publishing tools, and an object-based media data model. It's the data model that allows us to describe interactive stories. StoryFormer authors our data model, and StoryPlayer plays it back.
StoryKit enables teams to envisage stories that are object-based from the outset, meaning adaptive narratives and interactive experiences are just as easy to make as linear programmes. They also have the potential to enable new functionality for 'traditional' linear programmes, allowing production teams to describe their content at a high level of granularity.
BBC R&D - Where Next For Interactive Stories?

BBC R&D - Storytelling of the Future

BBC R&D - Delivering Object-Based Media at Scale with Render Engine Broadcasting
When we started the work that would result in StoryKit, we considered it in four strands: Tools, Exemplars, Data Models and Community of Practice. We've managed to progress each of these significantly over the last three years.
Tools
StoryKit is available for production teams to use today. Sign up for access through the BBC's Makerbox community, whether you're a BBC production team or an external organisation or individual, and start building interactive content within minutes. Your content isn't locked into the cloud either - you can share your work at any stage by downloading your stories and our standalone Windows and Mac StoryPlayer app to distribute them freely.
Exemplars
Our initial OBM experiments demonstrated some of the opportunities and features possible with an object-based approach. Experiences can be dynamically responsive to audiences, driven by explicit or implicit interaction. They can vary in depth, length, and presentation format - video, audio, or text for example. But we know this is only a tiny slice of the potential creative value offered by embracing OBM methods. Through making our tools available, and further engagement with our community of practice, we aim to accelerate the production of new exemplars and the discovery of where OBM offers real value to audiences and producers.
Data Models
StoryKit uses a generalised data model that's capable of describing a broad range of experiences. It's been informed by our pre-existing exemplars, insight from producers, and workshops with content creators both inside and outside the BBC.
Engaging with several production teams, workshops, and live productions like Click and Instagramification has resulted in numerous improvements. We think it's reached a mature form overall. Continued engagement will further finesse the data model, improving StoryKit's storytelling capabilities.
Community of Practice
The availability of StoryKit enables us to grow a community of practice both inside the BBC and with external partners. Now that we can offer tools production teams are using StoryKit to imagine, build, and deploy new types of OBM experience. These new experiences will be catalysts for identifying inventive new formats as well as short and long-term evolutions of production methods; to a point where production teams can envisage those methods becoming a seamless part of their process.
What's Next?
With the community creating new exemplars, we can concentrate on supporting StoryKit, and applying some structure to the exploration of OBM capabilities. There's a lot to learn about how OBM experiences perform for different types of storytelling. Developing challenges for the community of practice around new storytelling hypotheses will enable us to explore the OBM space more effectively, and continue to discover where it offers audience value beyond traditional linear content.