IP Studio
Making programmes using Internet technology.
We're building a model for end-to-end broadcasting that will allow a live studio to run entirely on IP networks.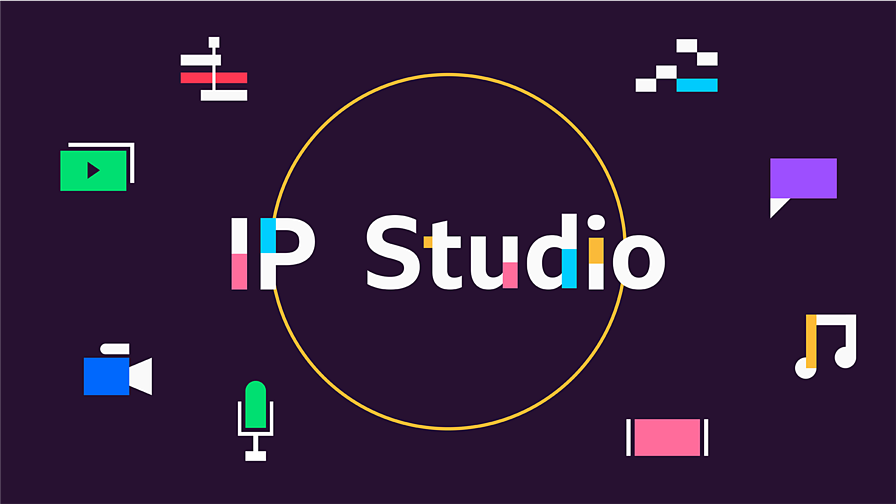 What we're doing
What does it take to produce programmes entirely on IP networks? How would this enable us to create new forms of immersive and interactive content for our next generation of services? How do we equip our production facilities for an "Internet First" world?

To answer these questions we're building a model for end-to-end broadcasting that frees us from the constraints of existing studio technology. We've demonstrated the feasibility through prototypes and trials and are busy working with industry partners to prove an open approach to interoperability.
Why it matters
Although much of the broadcast chain uses computers and networks extensively, real-time operations still often make use of traditional interconnects such as the dedicated Serial Digital Interface. The industry is waking up to fact that IP networks can provide more cost-effective alternatives, and we are starting to see a number of products appear on the market. Unfortunately, these proprietary systems have so far focused on a direct replacement for the traditional links, and fail to take full advantage of the flexibility offered by IP.

Our approach is to treat the video, audio and data created during production as a real-time collections of objects that are sent out over the network and assembled as required. This enables great flexibility for how productions can work with their content and how they can provision and manage their facilities. This "objects-over-IP" approach is central to BBC R&D's vision of a New Broadcasting System, and will help us deliver richer, more customisable experiences for our audiences, across a range of platforms. However, for this to be possible in a cost-effective manner, it is essential that we can build our facilities using components that connect using open standards.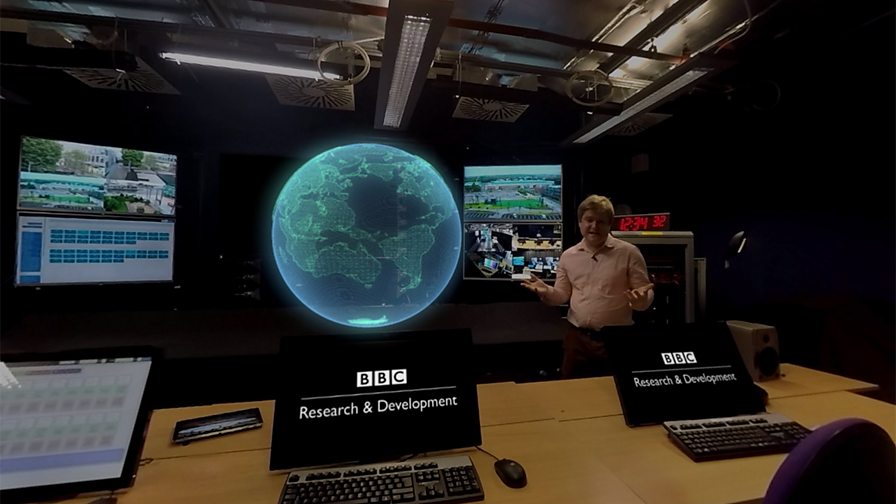 How it works
At the heart of IP Studio is the idea that every piece of video, audio and data is given a unique identifier and a timestamp as soon as it is captured or created. This allows us to find and synchronise the most appropriate content wherever it is needed.

Automation has always been important in our industry, and the possibility of setting up production facilities on demand over the network makes it even more essential. So we have developed a way in which we can automatically discover and control media systems wherever they are. This opens the doors for remote production where the production teams can work in the most appropriate location, accessing facilities that might be located in a data centre.

To test that our approach is practical we have implemented a set of prototype tools for streaming, processing and storing of production objects, and a framework for discovery and control. Wherever possible we have used open-source components in our work. Our software was used extensively within R&D's trial at the 2014 Commonwealth Games, and as it's matured we have started using it for the "plumbing" for R&D's wider project work, such as on nearly-live production and object-based audio.

As the BBC and other broadcasters move towards adopting IP in their facilities, it's increasingly important that the industry provides systems that have the flexibility we'll need for the future -- and that they interoperate. So we are actively engaging with industry bodies concerned with interoperability (such as AMWA, VSF, AES, EBU, SMPTE), running workshops and developing the next generation of specifications.