FascinatE
Immersive scene capture and interactive viewing
European Framework 7 collaborative project to develop technology for panoramic imaging and 3D audio acquisition, delivery and interactive viewing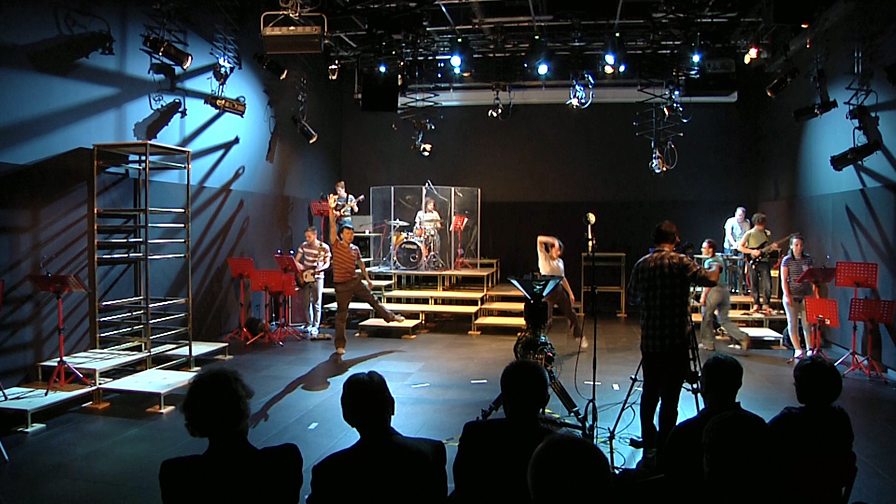 What we've done
FascinatE was a €9.5m EU funded project involving a group of partners from across Europe, running from January 2010 to July 2013. The project name is an acronym for Format-Agnostic SCript-based INterAcTive Experience. The aim was make the broadcasting of live events a more interactive experience no matter what device the viewer is watching on.
The project developed a system to allow end-users to interactively view and navigate around an ultra-high resolution video panorama showing a live event, with the accompanying audio automatically changing to match the selected view. The output could be adapted to their particular kind of device, covering anything from a mobile handset to an immersive panoramic display. At the production side, this required the development of new audio and video capture systems, and scripting systems to control the shot framing options presented to the viewer. Intelligent networks with processing components repurposed the content to suit different device types and framing selections, and user terminals supporting innovative interaction methods based on gestures were developed to allow viewers to control and display the content.
The video above explains more about the aims and achievements of the project; most of the material was shot during the project's final demo at Salford University's site at MediaCityUK in May 2013.
Further details can be found on the FascinatE project website, and in a forthcoming book prepared by the project partners.
Our goals
One of our roles in the project was to investigate how conventional broadcast cameras can be used together with an ultra-high-resolution panoramic camera to provide the best experience for viewers. A panoramic camera can provide an image that allows viewers to explore the scene from the "best seat in the stadium", but the close-up views from broadcast cameras are still needed to give the best viewing experience. This is analogous to the way in which big in-stadium screens are used for sports and concerts. Or work included looking at image-based registration of broadcast cameras with the panoramic image, so that a broadcast camera feed can be offered automatically when a corresponding region of the scene is selected.
We also organised test shoots to allow the technology to be tested in real-world productions that were being covered by the BBC. These included a football match and a Proms concert.
We also looked at how to integrate the system with other projects at BBC R&D, in particular in relationship to the use of IP throughout the programme chain.
People & Partners
Project Team
Research Technologist

Section Leader, Immersive & Interactive Content

R&D Engineer