4G and 5G Broadcast
We aim to influence 4G and 5G broadcast standards to meet the BBC's needs both now and in the future.
We've been working with the mobile industry and other broadcasters to enhance the mobile standards for TV applications.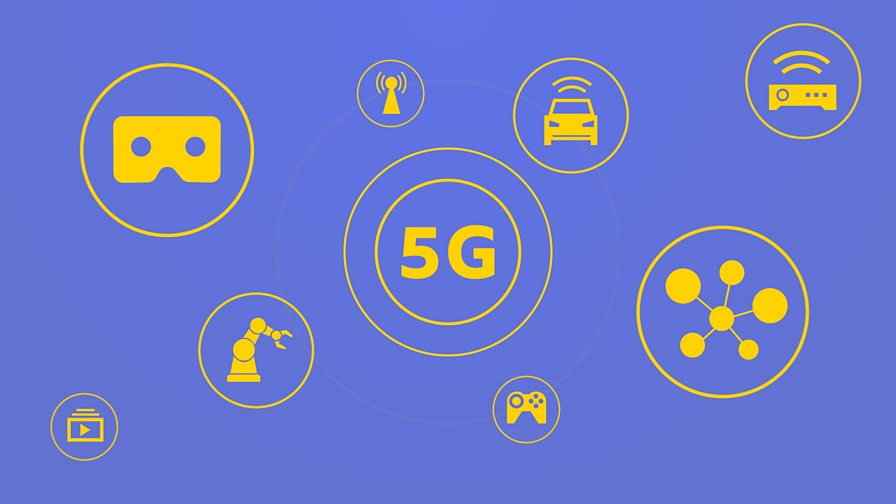 Why it matters
People increasingly expect BBC content to be available whenever and wherever they happen to be, but watching video on the move via apps such as iPlayer puts great demand on the mobile network, even with the arrival of faster mobile data connections.
The more users try to consume data in one specific area, the more traffic has to be handled by the cell. Ultimately it can become congested and users could start to experience delays and buffering – as can sometimes be seen when trying to use the mobile network at sports or music events when big crowds are present.
One way to help tackle network congestion and offer more wide-spread coverage might be to use broadcast techniques.
This way, rather than establishing individual connections to every user, the cell emits a single broadcast of the data which is received by any user within the area it covers. This results in a big reduction in congestion, as the cell does not need to re-transmit a copy to every individual user.
BBC R&D - Broadcasting Over 5G - Delivering Live Radio to Orkney

BBC R&D - 4G Broadcast technology trial at Wembley 2015 FA Cup Final
Elsewhere, in other network technology developments, 5G offers the prospect of ever higher peak download speeds but these speeds are unlikely to be available everywhere and to everyone due to limitations of the physics of radio wave propagation and the practical costs of deployment - and there is a risk of a widening gap between haves and have-nots. Therefore we also need to work out how 5G can allow audiences to access the BBC's services wherever they are.
What we're doing
We've been working with industry and other broadcasters within 3GPP, to enhance the mobile standards for TV applications.
The 3GPP standardisation work leads on from what we learnt from our involvement in trials of 4G Broadcast technology at both the Commonwealth Games and the FA Cup Final where we used LTE eMBMS (a broadcast mode already defined in the current 4G specifications) to broadcast live TV streams from the Commonwealth Games to handsets.
We continue to work closely with other broadcasters and the mobile community to look at further enhancements to the mobile standards as well as trying to work what 5G might mean for the BBC and its audiences through projects such as 5G-Xcast, our involvement in a fixed wireless access trial and our continued membership of the 5G Innovation Centre Network at the University of Surrey.
Outcomes
The 3GPP work has culminated in the recent publication of Release-14 which includes features to specifically meet broadcaster requirements – a first for a mobile standard.
People & Partners
Project Team
Principal Engineer

Lead Research Engineer

Project R&D Engineer